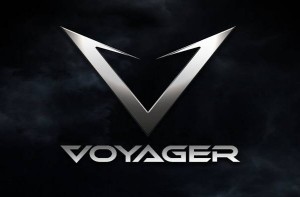 What an incredible year 2011 was for Perth Prog Metal masters VOYAGER.
Huge national support tours, overseas festival appearances, and the release of their highly anticipated fourth full length album  'The Meaning of I', which has been receiving phenomenal reviews worldwide. 
 In 2012, VOYAGER are set to launch themselves to even greater success and want you to be part of it! 
VOYAGER needs YOU to star in their video for 'Seize The Day' from its latest album 'The Meaning of I'. 
You film, We edit.
What you need to do:
1. Learn the lyrics to 'Seize The Day' —,,,>http://www.youtube.com/watch?v=db0dpUgLysA!
2. Come to the Amplifier Bar on 2nd March and bring your smartphone or handycam
3. When voyager play 'Seize The Day', video the band, yourself and your friends singing along. Pre-show shenanigans also accepted 🙂
4. Send us the footage and we edit it to the song.
Be part of the voyage and come together!
VOYAGER'S 'Seize The Day' video shoot
March 2nd @ the Amplifier Bar, Perth with Guests
Empires Laid Waste
Law of Attraction
Dead Set Radio
DISCLAIMER: By entering the main room at Amplifier Bar between 11pm and 11:59am on 2 March 2012 you agree to be filmed and for VOYAGER to use the footage in their latest film clip as a collage.
THIS IS THE MEANING OF KICKASS – 5/5
THE ANGRY METAL GUY – 5/5
Hello world, meet Voyager. They are ready to captivate your ears , eyes and all other senses. Are you ready? You better be
LOUDMAG AUSTRALIA – 97%