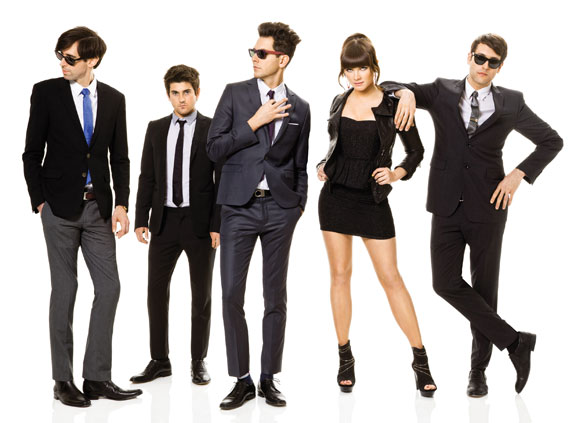 "We like to party a lot so we will be looking forward to that.  I think we are just going to try and embrace the diversity of the festival and see what happens."
With their recent album Night Shades and hit singles such as You Make Me Feel and Middle Finger blazing a trail on the charts worldwide, Cobra Starship can no doubt expect a pretty hot reception here in Australia when they hit the stage around the country for Soundwave Festival and a couple of their own headline shows with Forever The Sickest Kids, Kill Hannah and These Kids Wear Crowns.  Bass player Alex Suarez called in to chat about the expectations of Cobra Starship's return to Australian shores and an appreciation of good coffee whilst out on tour…good Australia coffee!
Hey Alex, thanks for taking the time to chat!  So where in the world do we find you right now, are you at home somewhere in the USA?
Yes I am currently at home here in New York!
Firstly, back in August you released your new album Night Shades which has been blazing up the charts worldwide, you guys must be pretty stoked with how it's been going, with a few hit singles already?
It's extremely rewarding, we worked really hard on that album for a long time and we went through a lot of phases and it got pushed back and delayed and then it finally all came together and we had no idea what to think.  We said ok, let's see what happens, so it's great to get the feedback we've gotten, it's pretty unreal and it's great to have gotten the success of You Make Me Feel on this record.
Looking back on the whole process of writing and recording for Night Shades, was that something that was significantly different to what you had undertaken for the previous albums?
On this record we did a lot of the production on our own and pretty deep until the end of it.  We worked with other producers, but only on specific tracks and on the rest of it we did it in our own.  We had never done that before so intensely, but it was a lot of fun and a great learning experience.  We started out with a whole bunch of songs but we weren't totally happy with the direction we were going in so we decided to completely start over again.
So at least here in Australia right now, it's already February, so what's been happening in the world of Cobra Starship for the first month of 2012?
Well as we've just been chatting about, we had an exciting take off with our record here, so we had a really nice end to the year and did a bunch of fun radio shows with some really cool artists and now we've got the new single Middle Finger that's been doing really well for us and also doing a couple of one off shows.  There's not a lot of touring however right at the moment.
Well that's because you guys are saving yourselves for Soundwave festival in a few weeks!
Exactly, we're very excited about that!  We were supposed to go about a year ago, but something happened and we couldn't make it out there, so I'm very excited to get the opportunity to come back.
So what are your expectations of Soundwave Festival, surely you would have heard bits and pieces about it and seen this year's lineup?
I've just learned a fair bit about it, I didn't really previously know much of anything.  Being as for the whole touring type festival it's going to be awesome, there are a bunch of really cool bands that I'm very excited to get to watch that I never thought I'd get to see.  I'm really excited to get to tour with Thursday, I never thought I'd get to tour with those guys. I'm buddies with a couple of them here in New York and when I heard they were on the line-up too I got really excited.
And those guys are on their farewell tour kind as well which is good timing for you to be playing with them!
Yeah I just heard about that, so I'm not sure on the details of the whole thing.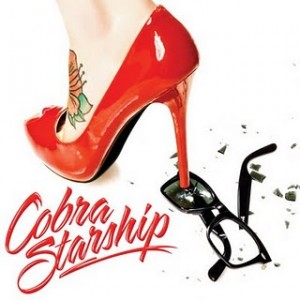 So for you personally, when you tour another country such as Australia, what's usually top of the list of things that you have to try or experience?
Well I'll tell you what, this is going to sound like not that big of a deal, but on the road it's a big thing in the touring world, I was really impressed with the coffee you have there in Australia.  They make it really well everywhere over there which is not something you always get touring other countries.  It can get so hard to get really good coffee and our schedule can get so crazy with travelling and night life stuff and going out every night, you kind of depend on it you know.  So to get crappy coffee is a huge bummer and to get great coffee over there is exciting!  We also actually used to have a tour manager who's from over there in Melbourne, so I really hope we get to see him whilst we are out there, which I'm sure we will.
You are also getting the opportunity to play your own headline shows as well, which given the growing popularity of the band, I am sure they are going to be a lot crazier than when you were last out here.
Oh yeah and it's been forever since we've been out there.  We're super stoked to get to go and it's a great place and lots of fun and we always have a great time over there.
You are no stranger to the larger festival lineups, headlining Vans Warped for example.  I have to ask with festivals such as Soundwave being dominated by the heavier end of the musical spectrum, how do you guys adjust to potentially playing in front of a bunch of hardcore Slipknot or Marilyn Manson fans?
You know I was thinking about that, but you know what, I really don't know what to think about that.  I'm excited because to get to tour with Marilyn Manson is pretty unbelievable and I can't wait to watch the show every day.  Slipknot, System Of A Down, they are all great musicians and I like their music personally, so for us to get to do it, it's great.  I'm sure we'll have our own fans coming to the festival and others who have heard about us that will come and check us out.  I mean it's a festival with lots of variety on it.
Well on the other end of the spectrum, you might find them easier to deal with than the Justin Bieber fans!
(Laughs) they were a lot of fun and super nice also!  Doing a tour with Justin Bieber was definitely a different experience for us and that was a new crowd we had never really played to.  They are all really hardcore Bieber fans and we weren't sure what to really expect, I heard that they might be just so in love with Justin Bieber that they might be bummed out that we were playing, but they were all super excited and it was awesome.  Its great to play to a whole new crowd, we just had fun with it.
Touring the world with Cobra Starship, have you noticed a bit of a common thread that connects your fans from country to country or are you continually surprised looking out into the crowd and seeing a different range of people every time?
I think one thing with our fans, at least here in the States, is that they all join up together and come and share their experience with us, because we are the ones that brought them together from going to our concerts.  We have that pretty consistently I feel like, kids will go to other countries and meet up with other Cobra fans they met on the Internet and I hear stories about this all the time which I think is amazing.
So what can we expect from your liveshow this time around, aside from rockin' some keytar, have you got some things up your collective sleeves for Soundwave?
You know a lot of shredding, we like to party a lot so we will be looking forward to that.  I think we are just going to try and embrace the diversity of the festival and see what happens.
Essential Information
From: New York, USA
Band members: Gabe Saporta, Ryland Blackinton, Victoria Asher, Nate Novarro, Alex Suarez
Website: www.cobrastarship.com
Latest release: Night Shades (2011, WEA International)
Sidewave Dates with Forever The Sickest Kids, These Kids Wear Crowns, Kill Hannah – presented by Soundwave Touring
TICKETS ON SALE NOW! 
MONDAY 27TH FEBRUARY MELBOURNE, THE FORUM – 18+
www.ticketmaster.com.au
WEDNESDAY 29TH FEBRUARY SYDNEY, THE HI-FI – Licensed All Ages
www.thehifi.com.au