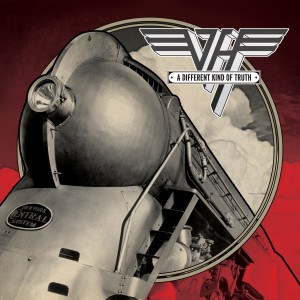 VAN HALEN ANNOUNCES THE RELEASE OF THEIR NEW ALBUM, 
A DIFFERENT KIND OF TRUTH
Van Halen, Rock And Roll Hall of Fame inductees and one of the most important and influential rock bands of all time, confirmed their new album, A Different Kind Of Truth, will be released in the Australia on February 3, 4 days ahead of the U.S. which releases the album on February 7. The first single from the album, "Tattoo", and its accompanying video will be debuted simultaneously tonight in Australia with album pre-orders starting at the same time.  A Different Kind Of Truth is Van Halen's first original studio album with singer David Lee Roth since the band's classic multi-platinum album 1984.
Van Halen – who the Los Angeles Times recently called "a force of nature" and "one of the flat-out greatest rock bands on the planet" – was inducted into the Rock And Roll Hall of Fame in March of 2007.
Formed in Los Angeles in 1974, Van Halen changed the rock and roll landscape forever with the release of their self-titled, 1978 debut album displaying unparalleled stage presence, revolutionary musicianship, and extraordinary songwriting abilities. With more than 75 million albums sold worldwide, the band's record of achievement is hard to top.   Among a long list of awards, recognition and accolades, Van Halen joins an elite short list of two time Diamond Award honorees in the history of the music industry.  Presented with two Diamond Award RIAA Certified Status' for their albums Van Halen and1984, the band has produced a repertoire of hits that remain some of the strongest and most influential rock songs ever written that fans will admire for decades to come.
Tracklisting:
Tattoo
She's The Woman
You and Your Blues
China Town
Blood and Fire
Bullethead
As Is
Honeybabysweetiedoll
The Trouble With Never
Outta Space
Stay Frosty
Big River
Beats Workin'
VAN HALEN
Single – Tattoo – Released today, (January 10th)
Album – A Different Kind of Truth – Released February 3
www.van-halen.com
www.facebook.com/VanHalen
www.twitter.com/vanhalen
www.youtube.com/vhtelevision