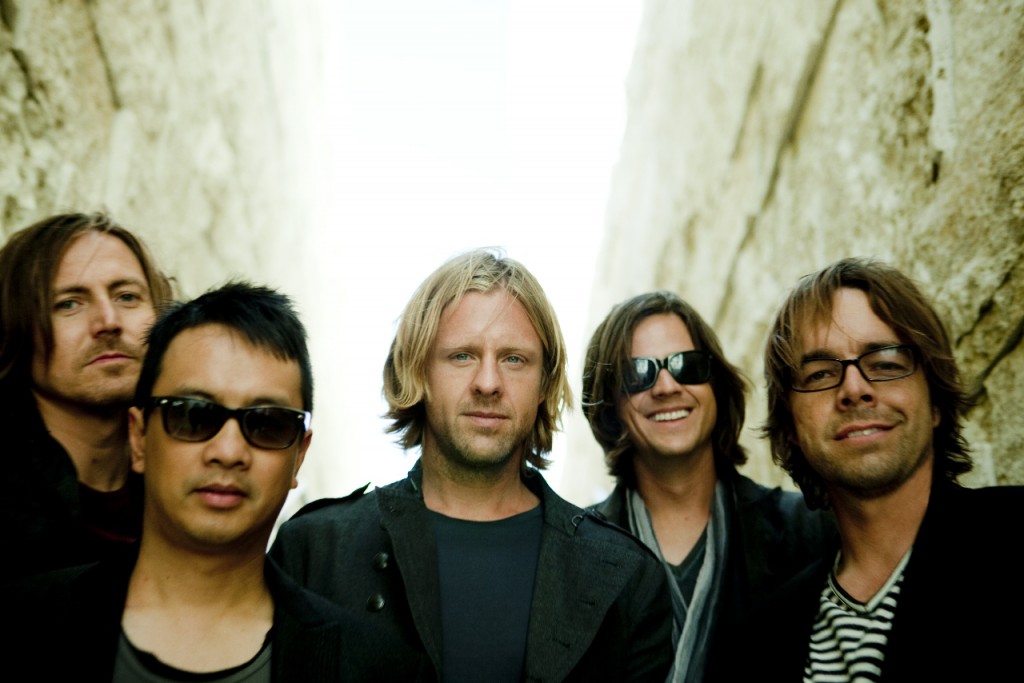 It is with great disappointment that we announce DragonForce has been forced to cancel their scheduled appearance due to the delay in completing their new album.
DragonForce guitarist Sam Totman comments:  "It's bitterly disappointing for us not to be able to play our debut Soundwave in 2012 because we were so looking forward to it and were going to kick off the World Tour there. The problem is we've only just finished the actual recording of the new album and now have the mastering, videos and a ton of worldwide promo to do. The album recording was already running late when Marc (Hudson, new singer) contracted laryngitis a couple of months back which meant he couldn't finish his vocals in the studio on time and pushed the album release date back even further. Australia has always been great to us and we can 100% assure our Aussie fans that we will be touring there at some point in 2012, we just have to move our touring plans around a little to accommodate the delay. The good news is the album is sounding awesome and we are all eager for our fans to hear it and we hope everyone has a great Soundwave!"
The new DragonForce album will be released in Australia through 3Wise Records spring 2012.
As irreplaceable as DragonForce are, it would be wrong to take a band from the line up without adding another…. or two more.  Therefore, we are excited to welcome Grammy award winners SWITCHFOOT and Goth metal pioneers PARADISE LOST as the final two bands on the monstrous Soundwave Festival line up.
—————————————————————————————————————————-
Friends, Rockers, Countrymen! Lend us your ears and we'll subject them to loud rock music.
Tighten your togas, strap on the dancing sandals and join us in this Roman edition of Soundwave; featuring our biggest line-up yet!
Switchfoot and Paradise Lost will be joining the already gargantuan 2012 lineup:
 SYSTEM OF A DOWN
SLIPKNOT
LIMP BIZKIT / MARILYN MANSON / A DAY TO REMEMBER /BUSH / MACHINE HEAD / LAMB OF GOD / BAD RELIGION / TRIVIUM / ALTER BRIDGE / IN FLAMES / LOSTPROPHETS / STAIND / ANGELS & AIRWAVES / COBRA STARSHIP / THE USED / WEDNESDAY 13 / YOU ME AT SIX / DEVIN TOWNSEND PROJECT / UNEARTH / UNWRITTEN LAW / COAL CHAMBER / STRUNG OUT / DASHBOARD CONFESSIONAL / THURSDAY / FOREVER THE SICKEST KIDS / RAISED FIST / DILLINGER ESCAPE PLAN / ZAKK WYLDE'S BLACK LABEL SOCIETY / MASTODON / UNDEROATH / SAVES THE DAY / CIRCA SURVIVE / STEEL PANTHER / THE BLACK DAHLIA MURDER / THE PRETTY RECKLESS / CATHEDRAL / SHADOWS FALL /  TONIGHT ALIVE / FIREWORKS / JACK'S MANNEQUIN / MESHUGGAH / THE SISTERS OF MERCY / ENTER SHIKARI / FOUR YEAR STRONG / BLACK VEIL BRIDES / MADINA LAKE / ZEBRAHEAD / HATEBREED / SWITCHFOOT / BIOHAZARD / MOTIONLESS IN WHITE / BREAK EVEN / HEAVEN SHALL BURN / TIMES OF GRACE / CKY / STREET DOGS / PARADISE LOST / GOJIRA / KVELERTAK / LETLIVE / HELLYEAH / CRO-MAGS / YOUR DEMISE / KITTIE / A ROCKET TO THE MOON / THE READY SET / THE MENZINGERS / DREAM ON, DREAMER /ATTACK! ATTACK! / DREDG / THE SMOKING HEARTS / THE SUMMER SET / THE CAB / BLACK TIDE / HYRO DA HERO / HOLY GRAIL / RELIENT K / VERSA EMERGE / THESE KIDS WEAR CROWNS / CONDITIONS / HEROES FOR HIRE / KILL HANNAH / THE DANGEROUS SUMMER / CHIMAIRA / FRAMING HANLEY / WATAIN / ROYAL REPUBLIC / I AM THE AVALANCHE / TURISAS / RIVER CITY EXTENSION / CHERRI BOMB
SOUNDWAVE FESTIVAL VENUES AND DATES
FEBRUARY/MARCH 2012
SATURDAY 25                    BRISBANE, RNA SHOWGROUNDS – SOLD OUT!
SUNDAY 26                        SYDNEY, OLYMPIC PARK – SOLD OUT!
FRIDAY 2                             MELBOURNE, SHOWGROUNDS – SOLD OUT!
SATURDAY 3                       ADELAIDE, BONYTHON PARK
MONDAY 5                         PERTH, CLAREMONT SHOWGROUNDS

General Public tickets on sale now through www.soundwavefestival.com www.oztix.com.au & Oztix outlets & www.ticketek.com.au 132 849
*All shows are licensed and all ages
*Venue and lineup subject to change
For more information head to www.soundwavefestival.com