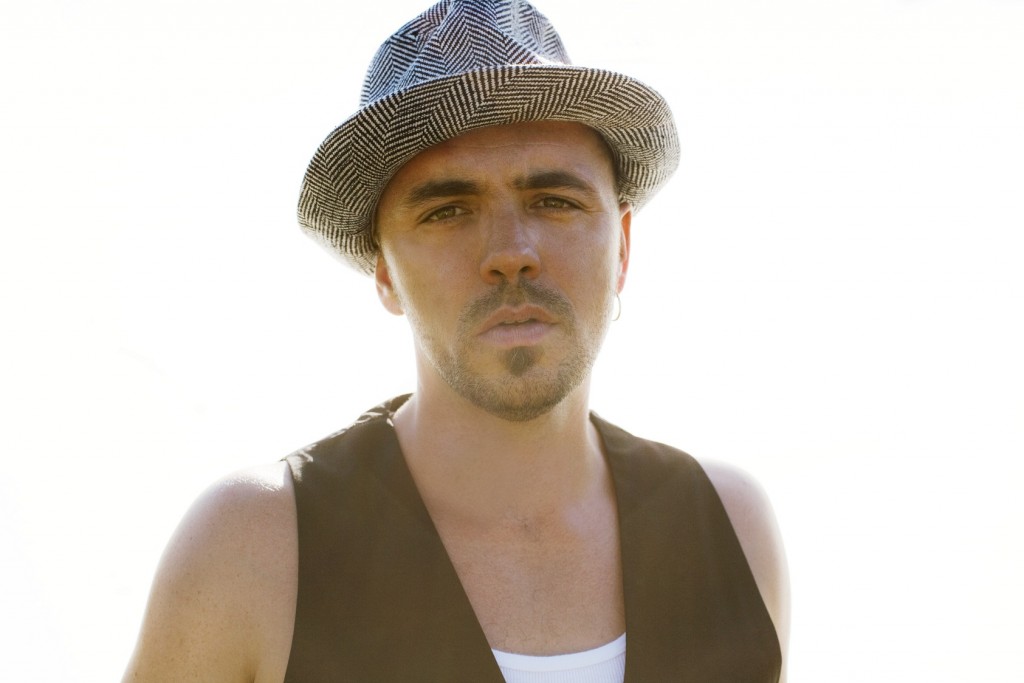 Hawksley Workman is a prolific songwriter, producer, singer, multi instrumentalist, actor, and published author. His 12 year career has produced as many records, all ambitiously creative and defying category. The 6 times nominated 2 time juno award winner has enjoyed radio success in Europe and Canada and has written songs for celebrated artists the world over. Workman's production work (18 albums) has been attached to many successful artists including Tegan and Sara, Serena Ryder, Great Big Sea, Sarah Slean, and Jeremy Fisher.
Hawksley's touring career has seen him play nearly a thousand shows in over 15 countries. He's headlined prestigious venues like Massey Hall in Toronto and The Olympia in Paris, as well as opening for heroes Morrissey, David Bowie, and The Cure. As an actor Workman has appeared in films such as Score, Hockey a Musical (he also wrote a portion of the music), Youkali Hotel, and Stormy Weather. Beyond his own solo work, Hawksley has written songs for many feted artists including legends Johnny Hallyday and Jane Birkin. In 2002 ECW press published Hawksley Burns for Isadora, a collection of fictional love letters to a mermaid.
We thought Hawksley was a cool character to have as one of our Best Things You've Never Heard, so check out some cool answers from a guy you should check out!
As an introduction and for those that may not be aware of you, can you give us a musical fact or myth about you?
Oh, I'm this guy from the sticks…  I love swimming…  One day I'll build a table and we can all sit at it together…
You have twenty seconds in an elevator to try and convince someone to listen to your music, what do you tell them?
I'm not much into convincing…  These things happen with some kind of earthly rhythm that's got us all in it's web…  I like to guess people's scents in elevators…  Or see the sadness/happiness
What or who was it that inspired you to get in to music?
My dad played drums and collected records…  Music was always on…  The job really chose me…  I've had lots of helpful, interesting, supportive folks in my life…  I'm pretty lucky really…
You're in Australia on tour at the moment, how have the shows been going here? 
Seems to be going great…  I brought a Spanish guitar…  Folks here like to listen…
Now for those that haven't yet seen you perform before, what can people expect from one of your live shows?
I'm quite punctual…  My guts are usually coming right out of my mouth…  I love singing and playing…  I tell stories about my grandma too…
You recently released your album 'Full Moon Eleven' which I believe was a reworking of an album of yours from 10 years ago, what was the idea behind this amazing concept?  
I was just taking a measure of my jadedness maybe?  10 years on, what's my outlook on things…   Songs are more vivid and revealing than pictures…
Are you currently working on new material for a new album?  
I guess I'm watching birds and looking around for words to catch my attention…  I've got ideas…  But in the end I always write about the same stuff…  God, sex and women…  And lately I've been thinking about writing about men who seek to control other men…  Or more commonly referred to as politics…
In terms of your song writing, what do you consider to be the most important ingredients that make up one of your songs?
I like melodies that have special shapes…  I like words that taste good in my mouth…  I like words that you don't get to hear much in rock music…  I like 3 choruses and a bridge with some verses…  I like if I can mention a town…  I like it if i can talk about an airplane…
You are also an accomplished producer and have worked with many acts such as Tegan & Sara, what is it that you enjoy about the production aspect of the business?
The studio is a place where you assemble textures and ideas…  Like a kitchen…  All parties end up in the kitchen…  It's cool when it's your kitchen…  I like seeing how artists work.  I like being supportive.  The studio is an intimidating place for people sometimes…
On your bio you're listed as a songwriter, producer, singer, multi instrumentalist, actor, and published author, is there anything you haven't tried yet that you want to?
If I get a dog someday I'd like to train it to be well behaved…  Painting maybe too…  I hope the garlic i planted grows…
Have you had a chance to check out any Australian talent that you may work with in the future?
There's some real goodies…  Spookeyland…  You have one of the world's greatest drummers here…  Named Terepai Richmond…  He's played in dig, Missy Higgins and The Whitlams…  I'd like to have him living on my property….
If you could pick song from your career that defines you what would that be and why?
Fatty wants to dance – it's just hard to feel pretty most times…
Lastly, here's a chance to gaze into your crystal ball.  In the next year, Hawksley Workman will have:
1. – Ferrari
2. – Lamborghini
3. – Lamborari!!!
Essential Information
From: Toronto, Canada
Sounds like: Pop, Rock Alternative
Latest release: Full Moon Eleven (2011).
Website: http://www.hawksleyworkman.com