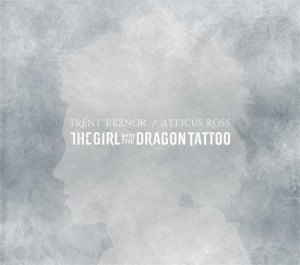 For the last fourteen months Atticus Ross and Trent Reznor have been hard at work on David Fincher's 'The Girl With The Dragon Tattoo'. "We laughed, we cried, we lost our minds and in the process made some of the most beautiful and disturbing music of our careers" notes Trent Reznor. The result is a sprawling three-hour opus that is available for pre-order right now via the Australian iTunes store HERE.
The album will be released digitally Friday December 9 and physical CD on Friday January 13.
The album will be available on a number of different formats:
Visit iTunes where you can immediately download Karen O, Trent Reznor and Atticus Ross' version of Led Zeppelin's "Immigrant Song" when you pre-order the soundtrack. You will also be able to exclusively watch the legendary 8-minute trailer you may have heard about (no purchase necessary obviously). The trailer was scored separately from the film.
Alternatively, visit the NIN store here: http://www.nullco.com/GDT/ where a variety of purchasing options including multiple format high-quality digital files, CDs and a really nice limited edition deluxe package containing vinyl and a flash drive are all available.
In addition, right now, you can download a six-track, 35 minute sampler with no purchase necessary.
Check out the "Immigrant Song" Karen O with Trent Reznor & Atticus Ross:
The film is being premiered this December in the UK and Sweden and opens in Australia on January 12.
THE GIRL WITH THE DRAGON TATTOO | SOUNDTRACK RELEASED DIGITALLY DECEMBER 9 AND PHYSICAL CD JANUARY 13.
For further information: www.mute.com / www.theinsoundfromwayout.com / www.DragonTattoomovie.com.au