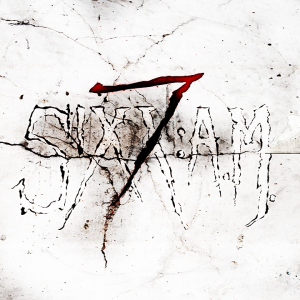 SIXX:A.M. RELEASES 7 EP EXCLUSIVELY ON ITUNES; PREVIOUSLY UNAVAILABLE TRACK "CODEPENDENCE" IS ITUNES SINGLE OF THE WEEK
 JAMES MICHAEL TO VIDEO CHAT WITH FANS TODAY AT 6PM EST/3PM PST – http://on.fb.me/vIM6XP
(New York, NY) – Sixx:A.M. have released their first-ever acoustic EP entitled 7 today exclusively via iTunes (http://bit.ly/rK9tMp).  The EP, which premiered last week on AOL Music/Noisecreep, features seven acoustic versions of songs from the band's recently released album This Is Gonna Hurt, and also their 2008 debut release The Heroin Diaries Soundtrack. Additionally, the band is giving away the track "Codependence," as a holiday thank you to its fans.  The song was previously only available in Japan, is currently featured as iTunes' Single of the Week (http://bit.ly/uH8jBe).
Singer James Michael explains the motivation behind the EP, "We were inspired to create 7 after experiencing the incredible reaction people had to the messages within the songs on both The Heroin Diaries Soundtrack and This Is Gonna Hurt.  Our goal with this EP was to take songs that our fans were already intimately familiar with and present them in a way that shifted the focus. I've always loved hearing a song with all of the production stripped away because it exposes the raw emotions that were present at its infancy…7 will give our fans a glimpse into the heart of what drives Sixx:AM."
7 Tracklisting is as follows:
Lies of the Beautiful People (Acoustic)
This is Gonna Hurt (Acoustic)
Life is Beautiful (Acoustic)
Help is on the Way (Acoustic)
Sure Feels Right (Acoustic)
Pray For Me (Acoustic)
Accidents Can Happen (Acoustic)
Just in time for the holidays, Sixx: A.M. have also launched their direct to consumer webstore.  It is the only destination where fans can purchase official Sixx: A.M. merchandise, including a Sixx:A.M. t-shirt.  Please visit the store here http://www.myplaydirect.com/sixx-am
This is Gonna Hurt, which Blabbermouth.net describes as "a deep, dark and intoxicatingly addictive mix of sounds and passion," is the follow up to 2008's The Heroin Diaries and gave the band their first Top 10 debut on The Billboard 200 chart. The 11-track CD that Billboard proclaims "redefines the meaning of beauty" and AOL adds is "boasting 11 radio-baiting tracks" is also the companion album to Nikki Sixx's New York Times bestselling book "This Is Gonna Hurt," which debuted at #4.
Sixx:A.M. is the rock band formed in 2007 by Nikki Sixx (bass), Dj Ashba (guitar) and James Michael (vocals). Their debut album, The Heroin Diaries Soundtrack, sold over 350,000 copies, and the single, "Life Is Beautiful," became radio's most played rock song of 2008.
See the first single "Lies of the Beautiful People" from Sixx:A.M. here:
Official Site: sixxammusic.com
Official Merch Store: http://www.myplaydirect.com/sixx-am
Twitter: twitter.com/sixxam
Facebook: facebook.com/sixxammusic
YouTube: youtube.com/user/sixxammusic