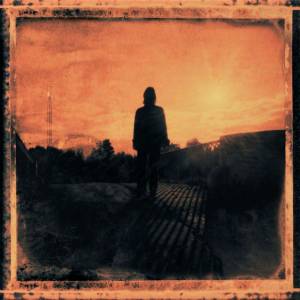 PORCUPINE TREE'S STEVEN WILSON RECEIVES 3RD GRAMMY NOMINATION
 Brit rock auteur STEVEN WILSON received his third Grammy nomination last week in the "Best Surround Sound Album" category for Grace for Drowning, his 2011 solo release. 
STEVEN WILSON is a pioneer in the field of surround sound, and this nomination maintains his perfect batting average: three surround sound Grammy nominations for his last three Grammy-eligible albums. He was previously recognized for Porcupine Tree's 2007 album Fear of a Blank Planet and 2009's The Incident.
Grace For Drowning is STEVEN WILSON's second album released under his own name, and builds on the artistic inroads he forged with 2009's exceptionally well-received Insurgentes. A double album (two 40-45 minute albums in the same package), Wilson has described it as "my biggest project to date".
STEVEN WILSON has also been produced and /or mixed albums for artists as diverse as Swedish metal band Opeth, Norwegian chanteuse Anja Garbarek, and progressive rock institution King Crimson.
Last year, he also co-wrote and sang a track from Pendulum's number one album 'Immersion'. Porcupine Tree's last album was a top 30 album in both the UK and USA, and the tour climaxed with sold out shows in October last year at Royal Albert Hall in London and Radio City Music Hall in New York.
"Prog rock wrung dry of nostalgia, perfect not for drowning but immersion" **** – David Fricke, Rolling Stone
'an immersive, ambitious project that demands repeated spins'  **** – Mojo