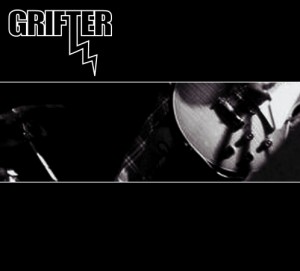 Grifter's Breakout Year Keeps Getting Bigger; Band Announces New Tour Dates with Orange Goblin and Metal Hammer Takes Notice!
Captain Zen Beyond has called them "the best classic rock band around" and the album "brilliant without any weak points." The Obelisk says they "sound like fans of 70's rock creating their own riffs and grooves to universal appeal." Classic Rock Magazine has seen their brand of irreverent rock to be fitting enough for one of their cover-mounted compilation CD's. Grifter has taken the hard-rock scene by storm with their new self-titled album of gritty, blues-based biker rock.
Now the world is taking notice! Hot on the heels of Metal Hammer's proclamation that Grifter "will rock your ass ragged with change to spare!" Grifter are proud to announce that they've been chosen as the opening act for Orange Goblin's 2012 UK Tour in support of their 7th album "Euolgy for the Damned".
Come see Grifter with Orange Goblin as they redefine "rock" at the following locations:
Sat 7th – Desertfest at The Underworld, Camden
Sun 8th – The Fleece, Bristol (with Church Of Misery, Dopefight and Slabdragger)
Mon 9th – The Old Bell, Derby
Tues 10th – The Classic Grand, Glasgow
Weds 11th – Sound Control, Manchester
Thurs 12th – The Garage, Swansea
Fri 13th – The White rabbit, Plymouth
Sat 14th – The O2 Academy, Oxford
The eleven track album Grifter is the band's first full-length effort with indie rock label Ripple Music, however, Grifter's unique one-foot-in-the-gutter, sleaze rock sound first appeared on the Ripple roster with their dual contribution to the Heavy Ripples, Vol. 1 compilation released earlier this year with the band contributing two barnstorming, high-octane rock classics!
The album and Heavy Ripples Compilation double 7″ are both available now at the Ripple Music Store and world-wide through Clearspot International in Europe and Code 7 Distribution in the UK.
Also available at CDBaby, Amazon.com, Ebay, and All That Is Heavy.com
Comments
comments