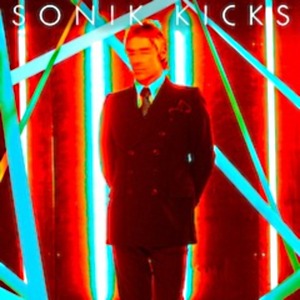 Enjoying a constant critical high and a never ending creative peak, Paul Weller continues to push the boundaries with his new album SONIK KICKS, due for release on March 23rd 2012. This is the follow up to the Mercury Music Award nominated WAKE UP THE NATION and Paul's eleventh solo album. Once again, it's his best yet.
If you'd like a taste of what's to come, head to www.paulweller.com now where you can check out the album track 'Around The Lake'. The track is set to an excellent sequence from a short film called '24hrs, Pavey Ark' directed by Mike Moloney & John Hooper which Paul is massively in to.
SONIK KICKS features appearances from the likes of Noel Gallagher and Graham Coxon. The 14 tracks you can look forward to are: Green / The Attic / Kling I Klang / Sleep of the Serene / By the Waters / That Dangerous Age/ Study in Blue / Dragonfly / When Your Garden's Overgrown / Around The Lake / Twilight / Drifters / Paperchase / Be Happy Children
With SONIK KICKS Paul Weller once again shakes up his palate and stirs his influences anew. He mixes pop art punch with soulful communication; jazzy explorations into psychedelia and dub with razor-sharp melodies and abstract soundscapes with clear-eyed forest-folk.
PAUL WELLER Album – Sonik Kicks – March 23 2012
Comments
comments