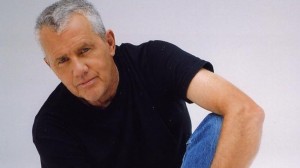 DARYL BRAITHWAITE 'CONCERT FOR CURE & CARE' FOR THE LEUKAEMIA FOUNDATION
Tickets are on sale now as legendary Australian singer Daryl Braithwaite comes to Bunbury WA for one night, March 24, 2012 for the Inaugural 'Concert for Cure and Care' for The Leukaemia Foundation.
In a distinguished career spanning more than 30 years, Daryl Braithwaite is one of Australia's award winning premier performers.
The phenomenally successful album "Edge" was released in 1988 and spent well over a year in the national charts. Edge spawned hit singles "As The Days Go By", "All I Do", "Let Me Be" and the gold single "One Summer". The album topped the ARIA charts in 1989 and became the highest selling CD in CBS Australia's history.
With a voice that soars with inspiration, soul and warmth, Daryl Braithwaite should not be missed.
Support The Leukaemia Foundation in the South West and Spread the Word to family and friends about the 'Concert for Cure and Care'. We need your help and support.
Click on this Facebook event and share with friends: Official Event Page
The Leukaemia Foundation is the only national not-for-profit organisation dedicated to the care and cure of patients and families living with leukaemias, lymphomas, myeloma and related blood disorders. The Leukaemia Foundation provides free support services for patients and their families including: information, emotional support, transport and accommodation for regional families required to relocate closer to city hospitals. The Foundation also invests millions of dollars each year in vital research to improve treatments and find cures.
 Tickets- $44.50 and on sale NOW and in time for Christmas!!! Check out Bunbury Entertainment Centre: Get them here