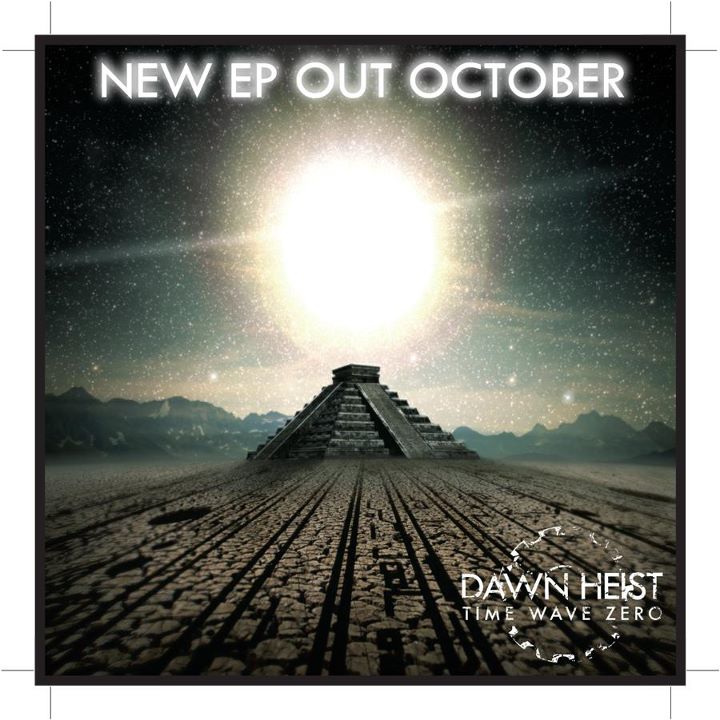 Sydney based Electronic Metallers DAWN HEIST have just released their damaging debut EP upon the circling masses with the CD entitled "Time Wave Zero".
 After having an unprecedented first year as a band, signing with UK management heavyweights The Flaming Arts Agency and touring heavily both nationally and internationally, DAWN HEIST have delivered 6 tracks of sledgehammer metal and are taking no prisoners in their "Time Wave Zero" EP release. The first single entitled "Nine Worlds" has become a crowd favourite on the touring circuit and the accompanying film clip has been previously released on the 21st of September.
With an unquestionable edge and an intensely dynamic live show like no other, DAWN HEIST are a band with the world at their feet and are certainly an upcoming Australian export to watch closely.
DAWN HEIST'S "Time Wave Zero" available now through the bands Facebook page, Itunes and on order at most Australian CD stores. Order your copies now and get a taste of what's to come from this exhilarating and powerful unit.
 ONLINE:
www.myspace.com/dawnheistband
www.facebook.com/pages/Dawn-Heist/96871407343
www.reverbnation.com/dawnheistband
Check out the stunning official NINE WORLDS video here:
The YouTube ID of E36HG_kRANc  is invalid.
Comments
comments