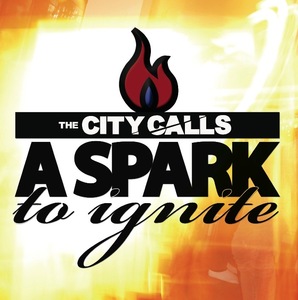 To sum it up.  When The City Calls, you answer…
The Power Pop Punk Rock genre or however you want to categorize it is one that is and always has been based on fun catchy music, look at bands like Fall Out Boy, New Found Glory, Boys Like Girls and Paramore just to name a few.  Obviously it works and shows that people just like to enjoy great tunes, so what we have here today is a band out of the UK named 'The City Calls' who have just released their new mini album 'A Spark To Ignite' and it could easily fit right in the middle of those aforementioned bands where you'd think they'd been doing it for years along with them.  These guys have found the formula and run with it.  Basically this mini album is six tracks of foot tapping goodness and I highly recommend that you have a listen to it at your earliest convenience.
Lead single 'Truth Or Dare' and the video below is the perfect choice to showcase the band, and from this you'll get the idea of exactly what The City Calls are all about.  They're not reinventing the wheel, just adding an extra on to the machine that doesn't seem to be slowing down for this kind of music. I could talk about each song but in my opinion they're all as good as each other but as a favourite on the mini album I'll take 'Meet In The Middle' for the win purely because well A) It's got a huge sound to it, and 2) They say the title of the mini album in the song and I dig that.
Im summary, I hope from this that more people will check out The City Calls so when they are a household name in a few years you can say 'Pfft I knew them when…'
Great effort and one I'll happily listen to on rotation.
Tracks:
1. Get Away
2. Kings
3. Truth or Dare
4. Kryptonite
5. Lucky Start
6. Meet In The Middle
Essential Information
Released: Out Now
Label: I Am Mighty Records
Website: http://www.thecitycalls.co.uk
Check it out if you like: Power Pop Punk type Rock!
Check out our 'Best Thing You've Never Heard' feature with The City Calls here…