When it comes to recording an album, adversity doesn't stare you in the face much harder than having three of your band members depart the band just as recording is about to begin.  In the face of adversity, flagship member and singer Mark Hunter and guitarists Rob Arnold and Matt Devries, along with collaborator Ben Schigel bunkered down and in 8 weeks churned out another brutal Chimaira album, The Age Of Hell, now the bands sixth.  Having now completed their lineup, the band is about to head off on a headline USA tour and then head back to the shores of the UK.  As for Australia, well it sounds like early next year beckons?
With the album being released locally here in Australia on 3Wise Records, we recently spoke with Chimaira singer Mark Hunter and talked through the making of the album and just how he believes the musical landscape has changed in recent years.
Hey Mark, thanks for taking the time to chat today.  So where in the USA do we find you right now?
I'm actually at home right now in Cleveland, Ohio, we are getting ready to go on tour in a little over 2 weeks.
So are you right in rehearsal mode?
Nope, haha!  In domestic mode right now and then rehearsals start next week.  I'm mentally preparing for the calm before the storm.
The Age Of Hell has been out for a month or so now in other parts of the world and it's recently been released here in Australia, how have fans reacted to it?
It's really great to release your sixth album and still be able to impress your fans with new music and have them say strong comments like they feel this is your bands best album.  As an artist, you're always trying to improve and see that the fans are right there with you, it's definitely reassuring!
Given the adversity you faced making this album with the lineup changes, it obviously must be an able that you feel great satisfaction with, simply because you made it!
Precisely!  It's never fun to go through adversity but you have to look at that adversity and turn it into something positive.  When we were finished with the album there was definitely a mixture of emotions.  There was the pain of it all came out and then at the same time you are standing on the mountain and think phew, we did it, now lets get to the next mountain.  It's definitely not easy, but nothing in life is.  If you want it that bad you've got to bust through whatever obstacle.
Once you had things in place and ready to go, did you find that you actually felt a bit more creative freedom in the end with the album?
Yes for sure.  Bands are interesting.  You get a group of guys together and you have a common interest being heavy metal, but you also have a bunch of outside interests and maybe some of those clash.  So you spend the first few years trying to convince your band mates that this band is really good and they may not agree, just like you do with your friends.  It's getting past those boundaries and being able to bring some of my other influences in, but still have it maintain the integrity of the project we are trying to put forward.  It's a little bit of a wall to get through over time and also confidence comes into play and I know where I personally have reached an age where I know who I am as a musician, what I am capable of and I don't want to have any fears of trying to expand beyond that now.
As far as recording goes, I think I read that it took about 8 weeks.  Is that the usual amount of time it has generally taken you, or did you find this album to be quicker, or longer than normal?
That's about right on par with other albums.  In the past we have been way more prepared, but this one wasn't about preparation, it's about making the best product that we could.  So it was a bit unnerving moving forward and writing a song from scratch and you have no idea where it's going to go and come out like.  Meanwhile the clock is ticking and you could spend like 2 or 3 days on this song and at the end of it, you think this song sucks!  So there's always that risk, but in this one the gods were smiling on us as everything we turned out, we were hi-fiving each other!  Luckily we didn't experience any major hiccups other than the personal situation.
With the line-up changes during the process, did you actually re-write the songs?  Is the album a mix of songs written whilst you had the old lineup and then songs you also wrote once you decided on who was actually going to make the album?
Right, I know what you are saying.  It's a mixture of the two, but it ways heavily on the experience after the line-up change.  There are a couple of tracks that were written before hand for example like Clockwork which I had written in my basement and Born In Blood, Rob had written on his protools rig probably in like his bedroom or something.  But then organically the rest of the songs came together in the studio.  I've got to say out of those 12 songs, or around 15 if you want to count the b-sides at least 8 or 9 were from the point of after the line-up was settled.
Did you find that the whole events surround the lineup changes influenced the album directly in a lyrical or musical sense?
No not really, I didn't want to necessarily make songs about that.  It's definitely going to be there in my soul and the pain of the words I am choosing to use there is a connection of course.  But for me to sit there and sing about my old band mates would just feel short sighted and I couldn't bear to do that.
It's been a couple of years since your previous album, do you think the musical landscape has changed in that time?
Yes I definitely do, it's always been changing.  There are times when I feel like we are all going up the ladder together, this feels like a time where we are all going down the ladder a bit.  But I look at it as all of a distraction.  I used to be wanting to be involved in all of that, like what's the industry doing and how many records is this band selling etc, trying to get in the rat race and be competitive.  But then it's like wait a minute, wait a minute, wait a minute, lets break this down into reality…  We are musicians that play music for our fans and ourselves…everything else is either the icing on the cake and/or a distraction.  That's the main foundation and that can never change, no matter what's going on in the industry.  If record labels cease to exist tomorrow, so what?  Does that mean nobody is ever going to listen to me sing again?  No.  So you have to have this appreciation for the death of things, as out of the death of things will come new methods and if you can adapt to the new method and still be relevant, you are playing the game and doing the right thing.  If you bow out and go into extinction, that's nature!  As an artist, if Chimaira was to end tomorrow, I would be like, you know what…I had the best time ever!  I got to play with every single band I grew up listening to, I got to travel the world and I lived.  I got a better education than I would have ever got going to college or school.  You get to learn about real people, real culture, real experience.  So that will never go away from me no matter what happens.  So my motivation now is hey, I love doing what I do, I'd like to continue doing what I do and continue going around the world, go to Australia and do a walkabout.  You know what I mean, can't I still do do that if the industry goes to shit?   You telling me the fans are going to go, umm you know what, Warner Brothers is out of business, I'm not going to listen to Chimaira any more.  That's not going to happen…. So you've just got to stay strong and ride out of the wave.  And if it's over with, then it's over with.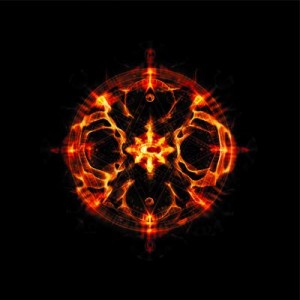 Four years since you did a national headline tour of the USA, you must be looking forward to getting back out there?
For sure and it's long overdue.  We haven't done a full headline tour in the US in almost four years, so it's going to be a homecoming of sorts and will feel good.  I'm looking forward to it!
Where are you at as far as your set list goes these days, with six albums worth of material, I dare say you will be keen to include a bunch of new tracks?
It's going to be a good mixture of the two.  We want to focus on the new material, but we also appreciate people are there to listen to their favourite songs that they've been listening to for years.  We want to just make it as diverse as we can and try to please everyone and make it as well rounded as possible and as lengthy as possible as that's what we always get yelled at for! "The show wasn't long enough…."
You also have a big UK tour coming up next year, has that been one of the stronger markets for you outside of the USA?
It's definitely been a magical place for us.  It's where we have had some of our biggest shows and most surreal experiences over there.  It's one of the first countries to have really embraced us, both the fans and the press.  So it's always a good feeling to go over there and we are really looking forward to it!
And as far as the prospect of an Australia tour?
I think you guys can do the math and figure when we might show up haha!
Oh, so you mean around February/March I take it haha?
I will not confirm or deny if that's correct haha!
Mark, it's been great chatting and we shall see you in 2012 it sounds like!
Likewise, thank you so much and we will see you out there very soon!
Essential information
From: Cleveland, Ohio
Band members: Mark Hunter – Vocals,  Rob Arnold – Lead Guitar,  Matt DeVries – Guitar,  Emil Werstler – Bass,  Austin D'amond – Drums,  Sean Z -Keyboards/Vocals
Website: www.chimaira.com
Latest release: The Age Of Hell (26 August 2011, 3Wise Records – Australia)
Saturday 25 February – Soundwave Brisbane
Sunday 26 February – Soundwave Sydney
Friday March 2 – Soundwave Melbourne
Saturday March 3 – Soundwave Adelaide
Monday March 5 – Soundwave Perth