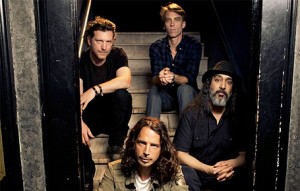 Hello all and welcome to the Big Day Out.
Yikes … 20 years of Handcrafted Festivals, no one saw that happening in 1992.
A milestone rarely achieved by any festival will become reality for us when we stage our 20th year of BDO festivals.
Big Day Out was created to level the playing field and prove that the title 'alternative' didn't stop music from being popular. It has now changed the local musical landscape forever, growing from its ambitious, chaotic beginnings to evolve into the largest travelling festival in the world complete with all the highs and lows of a roller coaster.
So beyond the statistics and the history it is what the BDO stands for that will enable us to continue to deliver world-class events. Shows that will stand the test of time and continue to reflect both musically and culturally as a backdrop to peoples' lives.
In short, you've got to know where you're from to know where you're going…
Our goal is always to deliver the ultimate platform for artists to play to huge crowds alongside some of the most important acts in the world, to the best audiences in the world.
Looking back to the first BDO in Sydney in 1991 we announced only 2 acts and skating and sold 52 tickets the first day. Last year we announced 41 acts and sold 52,000 tickets in an hour.
So for the 20th year of BDO we thought we should pull things back a bit and meet in the middle by announcing 20 acts plus the return of first-class skating for our first round on offer.
Our second big announcement of over 20 acts will be heading your way in 5 weeks time.
We believe these shows will be wonderful events, uplifting, spectacular and above all, fun. It's meant to be fun, enjoy.
Ken West & Viv Lees
KANYE WEST
Who's rewritten the rulebook of popular music? A controversial, outspoken, acclaimed hip-hop visionary: the man is KANYE WEST, and the only place to see him in Australia and New Zealand in 2012 is at BIG DAY OUT. Stronger, Jesus Walks, Touch the Sky, Gold Digger, Heartless… WEST drops immortal singles like clocks drop minutes. But his 2010 album My Beautiful Dark Twisted Fantasy was also his coming-of-age as a live performer: "WEST delivered a grandiose, theatrical performance destined to be remembered as one of the great hip-hop sets of all time" (Hollywood Reporter). After reuniting with his old mate and collaborator Jay-Z for 2011's Watch the Throne, an album partly recorded in Australia, WEST will again begin a new phase down under this summer. Can he get much higher? Keep an eye on the sky as KANYE WEST soars into BIG DAY OUT 2012 (ALL SHOWS).
SOUNDGARDEN
When BIG DAY OUT was born 20 years ago, a new wave of music was emerging from the American north-west. At the crest of that wave was one of the most incendiary heavy rock bands of our time: SOUNDGARDEN.  It's been fifteen years since they last graced our shores and the first time since 1997 SOUNDGARDEN will again play outside of the USA! Chris Cornell, Kim Thayil, Matt Cameron and Ben Shepherd – the Seattle foursome known as SOUNDGARDEN have chosen the BIG DAY OUT to mark their triumphant return to the international stage and we are thrilled to welcome them back. "This is one reunited band that can pick up right where it left off" (New York Times). SOUNDGARDEN played their first BIG DAY OUT in 1994 – the year the seminal Superunknown was unleashed. In 1997, they returned for seconds, only to split up in February of that year. Now, 2012 will bring a brand new album and the group's long-awaited return down under. Those who were there the first time, and for those who only know the legend, BIG DAY OUT presents the one, the only: SOUNDGARDEN (ALL SHOWS).
KASABIAN
KASABIAN aren't the type of band to make promises they can't keep. So, when they sing, "Hit me, harder! I'm getting rewired. I flick the switch that makes you feel electric, even faster than before…" you know they're heading back to make BIG DAY OUT electric. The Leicester lads have swaggered into BIG DAY OUT twice before, but never this well armed. Their setlist is now wall-to-wall killers – Club Foot, Empire, Shoot the Runner, Fire, LSF … and the power-pop-stormin'-electro-psychedelic-rock'n'roll of their brand new album, Velociraptor! As Pizzorno says: "Any other band, anyone else in the world, has got to move out the way." Heck, only one band inspires headlines like this anymore: "New York Police Department tell KASABIAN to 'turn the volume down'" (NME, September 2011). Alert the authorities. KASABIAN are flicking the switch: BIG DAY OUT is about to get loud (ALL SHOWS).
MY CHEMICAL ROMANCE
Pull the pin – MY CHEMICAL ROMANCE's return to BIG DAY OUT is going to be explosive! After 2006's game-changing rock opera The Black Parade, MCR went into hyperdrive, creating a dystopian, disco-punk future with 2010's image-shattering Danger Days: The True Lives of the Fabulous Killjoys. "MCR proved there's hope for rock'n'roll with Danger Days," said Artist Direct, "and with more live shows like this they could save the world." As much theatre as live rock show, the MY CHEMICAL ROMANCE experience is summed up best in their song Planetary (Go!): "If my velocity starts to make you sweat, then just don't let go!" Hold on tight: MY CHEMICAL ROMANCE are coming to wield their sonic superpowers at BIG DAY OUT 2012 (ALL SHOWS).
THE LIVING END
Leading the Aussie charge onto the battlefields of BIG DAY OUT 2012 are THE LIVING END and our troops couldn't be in more capable hands.  This will mark the band's fifth appearance on the national tour and it's safe to say Chris Cheney, Scott Owen and Andy Strachan have well and truly solidified their place in the annals of the BDO since their first showing in 1999. Evidently the trio have also made a huge impact on a national scale having landed the No. 4 on Triple J's Hottest 100 Australian Albums of All Time with their self titled debut album. With their sixth album, The End is Just the Beginning Repeating, in tow the boys are set to write another, darker chapter to their legacy with what they state is their most honest album to date. It's no holds barred this time around, with THE LIVING END set to lay it bare. Make sure you pack your social conscience and your mosh pit stamina in to your survival packs, as we welcome back these BIG DAY OUT favourites (ALL SHOWS).
HILLTOP HOODS
Rolling Stone Magazine described HILLTOP HOODS as "one of the most defining and influential Australian bands of this decade and the next" and we couldn't agree more. And the accolades don't stop there with their 2009 masterpiece State of the Art being crowned the highest selling Australian hip hop record of all time and 3 ARIA Awards, J and APRA Awards on their mantles, it's no wonder that HILLTOP HOODS are repeatedly singled out as one of Australia's hottest live acts by media, industry insiders and fans alike. It's fitting that BIG DAY OUT welcomes the country's greatest hip hop act Back Once Again to the 20th Anniversary stage (ALL AUSTRALIAN SHOWS).
BATTLES
First BATTLES re-imagined rock, creating innovative, ear-warping soundscapes with body-jerking beats. Now, "this phenomenal live band" (NME) have re-imagined themselves – and BATTLES Version 2.0 will put the Oh.My.God into BIG DAY OUT 2012. The New York trio – guitar and keys men Ian Williams and Dave Konopka, with anchoring force John Stanier on drums – dropped highly anticipated second album Gloss Drop in 2011, their instrumental math-rock complexity matching wits with sublime guest vocalists (Gary Numan, anyone?). While much has changed, one thing remains the same: BATTLES are "a thrilling live proposition" (The Fly). See them capture chaos in a bottle at BIG DAY OUT 2012 (ALL SHOWS).
ODD FUTURE
WOLF GANG! WOLF GANG! WOLF GANG! When we saw this LA hip hop collective tear up the stages at the 2011 SXSW Festival earlier this year, we knew they had to be a part of the 2012 BIG DAY OUT.  (ALL SHOWS).
MARIACHI EL BRONX
Hola! Bienvenidos a BIG DAY OUT 2012! Slap on a sombrero and take a ride to the magical place where Mexican mariachi music meets punk rock – the place known as MARIACHI EL BRONX. In their hardcore guise they go by the name The Bronx, and for this LA six-piece, "going acoustic and dressing in black charro outfits is probably the punkest move they could have taken" (NME). Heading our way armed with 2011's Mariachi El Bronx II, their mix of traditional mariachi arrangements and instrumentation with conscious punk lyricism and energy "might well be the best of all of these things rolled into one bizarre and beautiful ball of effortless jolliness" (clashmusic). MARIACHI EL BRONX at BIG DAY OUT this summer? We've got a word for it: Ole! (ALL SHOWS)
GIRL TALK
One man. One laptop. Hundreds of samples. The ultimate party. When GIRL TALK powers up, BIG DAY OUT will party down. Mash-up king Greg Gillis has spent the last decade putting the fun back on the dancefloor, melding the unexpected – The Ramones bumping up against Missy Elliot, Lady Gaga getting it on with Soulja Boy – with one righteous aim: to make you dance. GIRL TALK's "trademark on-the-fly additions make each show unique… By the end of the night, Gillis is a head-banging shirtless sweat machine grinning from ear to ear" (SF Critic). In 2010 he melted the internet when his album All Day was unleashed as a free download, while in 2012 it's the Boiler Room he'll be melting. GIRL TALK makes his welcome return this summer to BIG DAY OUT 2012 (ALL SHOWS).
PARKWAY DRIVE
Blasting out of picturesque Byron Bay, almost as an affront to the serenity of their surrounds, PARKWAY DRIVE quickly established themselves as a formidable force on Australia's heavy hardcore scene, even more so with the 2010 release of their ARIA Award winning album, Deep Blue.  A five-piece of awesome power and charisma, Blunt Magazine dubbed them as the band "destined to be the template heavy bands worldwide pinch".  If that wasn't praise enough, Metal Hammer UK said "Deep Blue isn't just one of the albums of the year, it's a game-changing contemporary metal album that will be revered for years to come".  If you're ready to be blown away, you're ready for PARKWAY DRIVE at BIG DAY OUT 2012 (ALL AUSTRALIAN SHOWS).
RÖYKSOPP
Enter into the unknown with RÖYKSOPP at BIG DAY OUT 2012. Svein Berge and Torbjørn Brundtland "are architects of an all-encompassing audiovisual experience … a balanced sonic constellation of bliss" (Urb). The Norwegian duo behind songs as infectious as Eple, What Else is There?, Only This Moment and The Girl and the Robot have spent more than a dozen years exploring "places of strange beauty and disturbing darkness," Berge says. From body armor to space helmets, chill-out to floor-fillers, theirs is a state where anything is possible. "Dance, electro-funk, pop, chillwave or some kind of techno-classical orchestra" – wherever RÖYKSOPP lie – "you probably danced your ass off" (1001 Nights in the City). The unexpected is expected when RÖYKSOPP take the stage at BIG DAY OUT (ALL SHOWS).
FOSTER THE PEOPLE
"You better run, better run…" It's not just an insanely catchy chorus, it's a call to arms: you better run all the way to BIG DAY OUT to bask in the glow of California's FOSTER THE PEOPLE. When this LA synth-pop trio let loose Pumped Up Kicks on the net, they couldn't predict it would infect radio airwaves the world over (Aussies voted it into #32 in triple j's Hottest 100 of 2010). The trio backed it up with their debut album, Torches – full of "insanely catchy pop" said The Observer – and slots on prestigious festivals from Coachella to Reading. Now it's our turn to witness FOSTER THE PEOPLE "send hordes of indie kids into dancing frenzies" (KROQ). 'Tis the season for FOSTER THE PEOPLE at BIG DAY OUT 2012 – the sound of summer (ALL SHOWS).
THE JEZABELS
With one of the most hotly anticipated album releases this decade with Prisoner,  the buzz surrounding Sydney, by way of Byron Bay, quartet THE JEZABELS is positively contagious and BIG DAY OUT have definitely been infected.  There has been a ground swell of interest in THE JEZABELS since they formed a few short years ago and rather than succumb to the pressures of said buzz, the indie popsters have gone their own way and taken their time to deliver an album that truly encompasses the band's spirit. Between big ideas and spectacular hooks, dynamic and awesome is about right. If you're not already mesmerized by them, it's time to get familiar with THE JEZABELS and where better to do that than BIG DAY OUT 2012. No pressure or anything, but you might just fall in love! (ALL AUSTRALIAN SHOWS)
ARCHITECTURE IN HELSINKI
Always experimental, ARCHITECTURE IN HELSINKI brings their trademark indie-pop to the playing field this BIG DAY OUT and will no doubt infect the masses with their latest offering, Moment Bends.  The album, and it's singles Contact High and Escapee, have captured hearts around the world as well as here in their homeland, where the album has been nominated for Triple J's prestigious J Award, marking it as one of the very best Australian releases of the year.   After a decade and more imbibing the sights and sounds of the world, from a theoretical Helsinki to reality in Melbourne and all points in between, all filtered through the collective mindset, where will the wave crash next?  At BIG DAY OUT 2012 that's where, be there on impact… (ALL AUSTRALIAN SHOWS)
THE GETAWAY PLAN
From the time THE GETAWAY PLAN released their debut EP in 2006, to their 2009 BIG DAY OUT performance, the then barely post-teen band moved at lightning speed as their sound developed and fan base exploded, making them one of the most talked about upcoming rock bands in the nation. Almost four years since the release of their debut album Other Voices, Other Rooms, the Melbourne four piece are set to release the new long player on 4 November, Requiem. Produced by multi Grammy Award winner, and one of the most sought after producers on the planet, David Bottril (Muse, Placebo, Tool and Silverchair) – we can't wait to hear the results! It's with great pleasure that we welcome THE GETAWAY PLAN back to the BIG DAY OUT stage (ALL AUSTRALIAN SHOWS).
CAGE THE ELEPHANT
Open the gates and stand clear – BIG DAY OUT 2012 is about to unleash CAGE THE ELEPHANT. This Kentucky five-piece stomped all the way to No.2 on the US charts with their second album, 2011's Thank You, Happy Birthday. Onstage, their super-catchy anthems, trippy jams and ferocious odes to staying true to yourself are "twice as scorching" (Baltimore Sun), while frontman Matt Shultz is more often than not found surfing the hands of the audience or singing from the pit … all while wearing a frock. "An extreme live experience," said Indie Shuffle. "Get there early, get close, and be prepared for an in-your-face show." BIG DAY OUT is prepared. Are you? (ALL SHOWS)
FRENZAL RHOMB
After five years in the wilderness of the public conscience, the fearless foursome that is FRENZAL RHOMB are back with album number eight, Smoko At The Pet Food Factory, and for those of you with a hankering to taste this finely marinated rock n roll delicacy in the live setting, we're pleased to be welcoming them back for what will be their 5th BIG DAY OUT appearance. With a stellar track record for causing absolute pandemonium; be it inciting huge circle pits, destroying piñatas of political leaders or drinking every other band's beer, FRENZAL RHOMB are a welcome, if scary, addition to the 20th Anniversary BIG DAY OUT. (ALL AUSTRALIAN SHOWS)
BOY & BEAR
Bounding on to the BIG DAY OUT line up are Sydney quintet BOY & BEAR who bring with them their highly acclaimed debut album, Moonfire. When your first EP wins you accolades like Rolling Stone's Artist To Watch of 2010 and Triple J's Unearthed Artist of the Year, not to mention wooing fans the world over – including the likes of Laura Marling and Marcus Mumford, no less – there's only one thing you can do for your debut album: confound expectations. And that's exactly what this young band have done "Honesty resonates," says vocalist and guitarist Dave Hosking. "And I think that it if it resonates with you as a writer, then it is going to resonate with the listener as well. I think that just happens naturally."  We couldn't agree more, BOY & BEAR, which is why we're pleased to welcome you aboard BIG DAY OUT 2012 (ALL AUSTRALIAN SHOWS).
BEST COAST
Summer down under – sun, surf, BIG DAY OUT … and BEST COAST. Born of California's endless sunshine and a healthy dose of heartbreak, BEST COAST are "a noise-pop match made in heaven" (The Guardian). Flanked by multi-instrumentalist Bobb Bruno and drummer Ali Koehler, singer/songwriter Bethany Cosentino's bittersweet beach tunes blend "the vulnerability of Girly Sound-era Liz Phair with a budget version of Phil Spector's wall-of-sound splendour," says Spin. Their debut album, Crazy For You, is "carefree and instantly likeable" (Pitchfork), while onstage they're endearing, funny and fast. And Cosentino's voice – "that's the killer blow," reckons The Fly. Sunshine is guaranteed when BEST COAST play BIG DAY OUT 2012 (ALL SHOWS).
TONY HAWK
Nobody rides a skateboard like TONY HAWK. The San Diego native turned pro at 14 and was a world champ two years later – a record-breaking 73 wins to his name. Skip forward to 2011, and there's not much TONY HAWK hasn't done: launching major skateboard and clothing companies (Birdhouse Skateboards, Hawk Clothing), taking over the gaming world (Tony Hawk's Pro Skater, Tony Hawk: RIDE), penning a New York Times bestseller, building giant roller coasters, creating epic extreme sports exhibitions, and overseeing the Tony Hawk Foundation, who've built 463 skate parks throughout the USA so far. After landing the first ever '900' – two and a half mid-air spins, a trick he'd dreamt of a decade earlier – the most famous skateboarder on the planet retired from competitive skating at 31. His first appearance at BIG DAY OUT was way back in 1996 when he caused a frenzy pulling off 9 x McTwist's in a row while Rage Against The Machine played "Killing In The Name Of". It has become one of those special moments in BIG DAY OUT history; now, TONY HAWK is back, this time with his Vert Jam Team – stay tuned as we unveil more on skateboarding's rightful return to the BIG DAY OUT stage. In the meantime take comfort in knowing you'll see TONY HAWK fly at BIG DAY OUT 2012 (ALL SHOWS).
So in summary, the stellar first inductees of the BIG DAY OUT 2012 are:
KANYE WEST, SOUNDGARDEN, KASABIAN, MY CHEMICAL ROMANCE, THE LIVING END, HILLTOP HOODS, BATTLES, ODD FUTURE, MARIACHI EL BRONX, GIRL TALK, PARKWAY DRIVE, RÖYKSOPP, FOSTER THE PEOPLE, THE JEZABELS, ARCHITECTURE IN HELSINKI, THE GETAWAY PLAN, CAGE THE ELEPHANT, FRENZAL RHOMB, BOY & BEAR, BEST COAST and TONY HAWK
FRIDAY, 20 JANUARY, 2012 – AUCKLAND MT SMART STADIUM
Maurice Road, Penrose. Gates open 11am
Tickets $160 (incl GST) + bf*. Strict limit of 4 tickets per customer.  Available from our website www.bigdayout.com , Ticketmaster www.ticketmaster.co.nz , phone bookings (09) 970 9700 plus all Ticketmaster outlets and Real Groovy (Auckland).
SUNDAY, 22 JANUARY, 2012 – GOLD COAST PARKLANDS
Smith Street, Southport. Gates open 11am
Tickets $165 (incl GST) + bf*. Strict limit of 4 tickets per customer.  Available from our website www.bigdayout.com , Ticketmaster (website only) www.ticketmaster.com.au , plus Rockinghorse (Brisbane), Sunflower Pacific Fair (Broadbeach) and Kill The Music (Brisbane)
THURSDAY, 26 JANUARY, 2012 – SYDNEY SHOWGROUND
Showground Road, Sydney Olympic Park. Gates open 11am.
Tickets $165 (incl GST) + bf*. Strict limit of 4 tickets per customer. Available from our website www.bigdayout.com and Ticketmaster (website only) www.ticketmaster.com.au
SUNDAY, 29 JANUARY, 2012 – MELBOURNE FLEMINGTON RACECOURSE
Epsom Rd, Flemington, Melbourne. Gates Open 11am
Tickets $165 (incl GST) + bf*. Strict limit of 4 tickets per customer. Available from our website www.bigdayout.com and Ticketmaster (website only) www.ticketmaster.com.au
FRIDAY, 3 FEBRUARY, 2012 – ADELAIDE SHOWGROUND
Rose Terrace, Wayville, Adelaide. Gates Open 11am
Tickets $165 (incl GST) + bf*. Strict limit of 4 tickets per customer. Available from our website www.bigdayout.com, Ticketmaster (website only) www.ticketmaster.com.au , and Krypton Discs (Glenelg),  Live Clothing (City and Marion), Mr V Music (City and Semaphore), Bridgeway Hotel and Colonnades Tavern
SUNDAY, 5 FEBRUARY, 2012 – PERTH CLAREMONT SHOWGROUND
Graylands Road, Claremont, Perth. Gates Open 11am
Tickets $165 (incl GST) + bf* + Perth Department of Transport Levy. Strict limit of 4 tickets per customer. Available from our website www.bigdayout.com ,Ticketmaster (website only) www.ticketmaster.com.au , and 78 Records (Perth), Bassendean Newsagency, Bayswater Liquor Barons, Blue 62 (Busselton), Collins Music (Bunbury), Geraldton CD Centre, Goldfields Arts Centre (Kalgoorlie), Live Clothing (all stores), Mills Records (Fremantle), Planet Video (Mt Lawley) and Vibes (Albany)
TICKETS ON SALE:
SYDNEY: WEDNESDAY, 12 OCTOBER 2011
GOLD COAST: THURSDAY, 13 OCTOBER 2011
AUCKLAND, MELBOURNE, ADELAIDE & PERTH: FRIDAY, 14 OCTOBER 2011
You will be asked to read and agree to our Conditions of Sale and Admission before you can purchase tickets. Conditions of Sale and Admission can be viewed at www.bigdayout.com
BDO 2012 is MA15. People under 15 should NOT purchase a ticket as they are not allowed into the event.
For full show information and internet ticket bookings check out the website www.bigdayout.com
*booking fees may vary pending on outlet & mode of purchase
__________________________________
twitter.com/bdo_official
(And don't forget to #bdo2012)
facebook.com/bigdayoutofficialpage
youtube.com/bigdayoutofficial