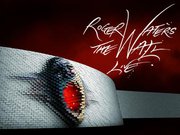 Roger Waters will perform his masterpiece The Wall to Australia in 2012, continuing the sell-out success of his extensive 2010/2011 tour of North America and Europe.
PERTH – BURSWOOD DOME
FRIDAY JANUARY 27, SATURDAY JANUARY 28
BRISBANE – ENTERTAINMENT CENTRE 
WEDNESDAY FEBRUARY 1, THURSDAY FEBRUARY 2, SATURDAY FEBRUARY 4
MELBOURNE – ROD LAVER ARENA
TUESDAY FEBRUARY 7, WEDNESDAY FEBRUARY 8, FRIDAY FEBRUARY 10, SATURDAY FEBRUARY 11
SYDNEY – ACER ARENA
TUESDAY FEBRUARY 14, WEDNESDAY FEBRUARY 15
Bookings through TICKETEK 132 849 www.ticketek.com.au
For VIP, Dining & Hotel packages go to showbiz.com.au
The Wall, written and produced by Roger Waters, was first performed live by Pink Floyd in 1980.
Originally released in November 1979, The Wall was America's top-selling album of 1980 and is still in the US Top 5 best-selling albums of all time.
"The Wall", a defining work in rock music's history, was performed live only 29 times during 1980/81.
In 2010 it was brought meticulously to life by Roger Waters and his stunning band, performing the album in its entirety – including the anthemic Another Brick In The Wall, rock classic Comfortably Numb, Mother, Hey You and In the Flesh.
The Wall Live features all the classic Roger Waters special effects, including the original Gerald Scarfe imagery, the crashing aeroplane, quadraphonic sound, pyrotechnics, gigantic inflatable puppets and flying pig, and adds the latest projection technology, video mapping and many elaborate effects.
Waters commands the stage and the visuals are a show by themselves, projected onto the infamous wall that is being built brick by brick during the show. In all 424 bricks are used to construct an imposing wall 230 feet long and 35 feet high, dominating the arena.
Roger Waters' 2010 North American tour of The Wall live was the highest grossing indoor arena tour in the USA last year, playing to over 650,000 people, and the current European tour has been equally successful.
At the prestigious 2011 Pollstar Music Industry Awards in Los Angeles, The Wall show won two major awards: the coveted 'Major Tour of the Year 2010' and 'Most Creative Stage Production'.
With state of the art surround sound coming at the audience from all corners of the venue, the hi-tech computer visuals are simply mind-blowing.
Reviewers have been lavish with their praise:
New York Post: "it is the best arena concert I've ever been to.  Period."
Boston Globe: "The visually arresting, musically majestic, and emotionally tumultuous performance that resulted was breathtaking".
Philadelphia Enquirer: "Everyone should see it once before they die".