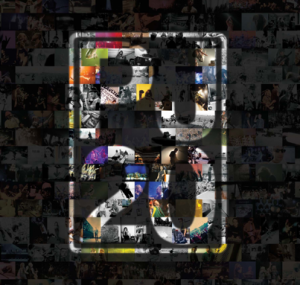 PEARL JAM – PJ20, showing ONE NIGHT ONLY!
SEE THE TRAILER AT WWW.PJ20.COM
In celebration of their 20th Anniversary, Pearl Jam will release Pearl Jam Twenty, a definitive portrait of the band as told by Academy Award®-winning filmmaker and music journalist, Cameron Crowe. The documentary will debut at the Toronto International Film Festival on September 10, 2011 before opening worldwide on September 20, 2011 in select theatres for one night only.
The Pearl Jam Twenty soundtrack will be released through Sony Music Australia and will be available digitally and physically on September 16, 2011. Comprised of a selected track listing by Cameron Crowe—the album is a true companion piece to the film.
In addition, as part of their year-long celebration, Pearl Jam is releasing a Pearl Jam Twenty book in Australia on September 13, 2011 through Allen & Unwin. The Pearl Jam Twenty book is an aesthetically stunning chronicle of the band's past two decades. Compiled and written by veteran music writer Jonathan Cohen with Mark Wilkerson, the book includes a foreword by Cameron Crowe (and material from all his own band interviews) as well as original interviews with Bruce Springsteen, Neil Young, and Dave Grohl. For more information head towww.allenandunwin.com.
The film, Pearl Jam Twenty, is told in big themes and bold colours with blistering sound, and chronicles the years leading up to the band's formation, the chaos that ensued soon-after being catapulted into superstardom, their step back from the spotlight with the instinct of self-preservation, and the creation of a trusted circle that would surround them—giving way to a work culture that would sustain them. The film celebrates the freedom that allows the band to make music without losing themselves, their fans, or the music lovers they'd always been.
"We put so much into the film – moments, pieces of footage shot by band members, audio snippets, visual bursts, new and old interviews – many different formats, all meant to present an emotional scrapbook of what it felt like to be a member of the band on this twenty-year journey," said Cameron Crowe. "The richness of the footage made our path very clear – just tell the story of the band and let the music guide us. It was a joy to make this film, and we're thrilled share it with the fans."
The captivating documentary gives fans and audiences an intimate first glimpse into Pearl Jam's journey culled from more than 1,200 hours of rarely and never-before-seen footage, over 24 hours of recent interviews with the band, as well as live footage of their spellbinding concert performances.
Pearl Jam Twenty is a Vinyl Films production in association with Monkeywrench Inc. and Tremolo Productions. The film was produced by Cameron Crowe, Kelly Curtis, Morgan Neville, and Andy Fischer and executive produced by Michele Anthony.
The Pearl Jam Twenty film will screen in Australia for one night only, September 20,  2011 at Hoyts Cinemas, Village Cinemas and Event Cinemas.
PEARL JAM TWENTY KICKS OFFWITH WORLD PREMIERE AT THE 2011 TORONTO INTERNATIONAL FILM FESTIVAL
SEE THE TRAILER AT WWW.PJ20.COM
Film Opens Worldwide September 20th in Select Theatres for One Night Only In Celebration of Pearl Jam's 20th Anniversary
Book available September 13th, 2011
Soundtrack available September 16, 2011