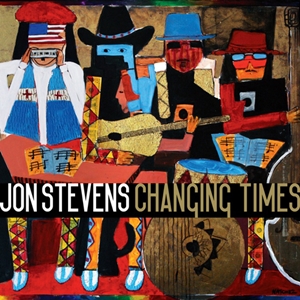 Jon Stevens will release his brand new solo album Changing Times with a brand new label having just signed with Universal Music Australia. The new album is a labor of love that sees Jon opening up with an honest reflection. Changing Times will be made available to fans as a digital only release on September 9th.
Jon Stevens has led a varied and remarkable career, standing strong through the successes and trials that have earned him a place as a respected performer. Through his solid studio recordings and incredible live performances, Jon has proven himself to be an adaptable, hard-working and inspiring artist. He has walked the boards of the world's most prestigious stages and enjoyed the opportunity to work alongside the world's best.
"I am very excited to have signed with Universal music & commencing work on promoting the release of my new album 'Changing Times'. This is sure to be a great end to the year and the start of a great future ahead!" says Stevens.
Most recognised for his work as the lead singer of Australian band Noiseworks, who celebrated 4 Australian Top 10 albums, Jon Stevens also fronted Australian rock band INXS after the death of its lead singer Michael Hutchence and was part of two Australian productions of Jesus Christ Superstar, playing Judas on both occasions, to high acclaim.
George Ash, President of Universal Australasia, had this to say "Jon is one of those special artists who you instantly admire, he has a creative passion that is expressed through is beautifully melodic and powerful voice.  We are very excited to be working with Jon to bring his new music to his fans, the energy is infectious and we look forward to helping add a new chapter to Jon's already legendary career".
This is a welcome return for Jon Stevens to what he knows best.