Now into it's 9th year, this year the annual Whole Lotta Love – Led Zeppelin Celebration will arguably see it's biggest performance, with an impressive lineup of performers and shows in nearly every capital city.  Under the direction of the shows mastermind Joseph Calderazzo, those attending can expect to hear well over 2 hours of Led Zeppelin classics performed in ways never heard before, with particular focus on the Led Zeppelin IV album, which is celebrating it's 40th anniversary this year.
May The Rock Be With You chatted to one of the featured vocalists, Simon Meli about his involvement in the performances and how Led Zeppelin has influenced him as a performer and through his music career.
About The 9th Annual Whole Lotta Love, Led Zeppelin Celebration
In 2011 and in celebration of the 40th anniversary year of Led Zeppelin's seminal album Led Zeppelin IV, the show boasts a spectacular line-up of guest vocalists including international rock legend and The Tea Party front-man Jeff Martin, Steve Balbi (Noiseworks), Simon Meli (Sway/The Widowbirds/Oohlala), Zkye (*not performing in Perth) and Natasha Stuart.
Joining this stellar line up to deliver over 2 ½ hours of Zeppelin magic will be an exceptional powerhouse 9 piece band, including Strings, under the creative direction of Joseph Calderazzo, to sensationally recreate over 20 of the finest songs ever recorded, including; Black Dog, Rock and Roll, Immigrant Song, Battle of Evermore, Kashmir and the timeless Stairway To Heaven.
With an epoch defining fusion of musical genres, Led Zeppelin influenced generations of musicians and legions of fans and went on to become one of the biggest bands in the world, producing 9 studio albums, 3 live albums and selling a staggering 200+ million worldwide, yet toured Australia only once in 1972. Rolling Stone described Led Zeppelin as "unquestionably one of the most enduring bands in rock history".
About Simon Meli
Born 1977 and bred in the West of Sydney's outer regions, Simon Meli began his musical affair in infancy. His Maltese Grandmother initiated things, teaching him organ and singing about her kitchen, but it was before Simon could speak, his father (fuelled by motorcars) handed Simon an unused gearshift from an LJ Torana, Simon thought straight away to use this as a make-shift microphone.
Whilst his unschooled voice and technique is one to his own… Simon has developed a unique and soulful voice in the Sydney and Australian market, ever willing to take abroad. To listen to Simon's voice can be tonally compared to Robert Plant, Lou Gramm and a voice that could bend all the black keys on a piano. Heavily inspired by Frankie Miller, Joe Cocker and Paul Rodgers of Free, Simon hopes to carry the same soulful torch.
Sharing stages with National & International greats is not an uncommon occurrence in Simon's career. Highlighted by the Greatest of International artists… Paul Weller (UK, The Jam, The Style Council) – Bon Jovi and Swamp Legend, Tony Joe White (US). Not to mention the local touring and sharing stages with Australian greats such as Jimmy Barnes, The Backsliders, Kevin Bennett, and many more.
Hey Simon, thanks for chatting to May The Rock Be With You about the upcoming Whole Lotta Love, Led Zeppelin Celebration.  How did you personally get involved in this?
Well I've been working with Joseph Calderazzo for a few years now, the musical director and guitarist.  He scouted me down from playing around the traps and invited me to be a part of this a couple of years ago.  Now in it's enormity, he again asked me to be a part of it and I am over over the moon because it's been a great growth that it's been through.
So this as a concept is now into it's 9th year, how many years have you personally been involved?
Yes it is, Joseph has been building this on a steady sort of pattern.  It's only really been the last two years, this year being the second that he has taken it to the theatres and around the country.  So being a part of this it's going to be great taking it to the major cities again.
I guess this could be loosely be called many a thing such as tribute, cover, celebration, etc…how would you personally describe the show and what it aims to achieve?
I definitely see it as a celebration, in the way that I've been brought up in this stuff and it would be any kids dream to be able to sing to that quality and those selection of songs from Zep.  For me not only is it a chance to celebrate this music, but it gives me a fucking chance to sing some classic songs.  There's heaps of people out there that have the same sort of passion for what is one of the most untouchable bands to have come into the music realm.
Had you worked with the likes of Jeff Martin, Steve Balbi previously, or any of of your other fellow band members? 
Jeff Martin, no I haven't and I was really impressed when I heard that he was part of the lineup this year.  So I haven't worked with him, however I will be working with him on some side projects in the next month or so.  Steve Balbi is like one of my long term friends and I suppose mentors and soul brothers.  He is working on my record for me at the moment so yeah I've worked with him many times, he is a dear guy.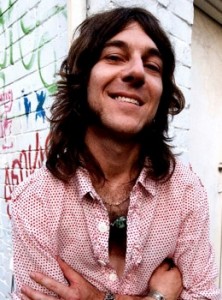 With shows a few months away yet, coming up in September, how much rehearsing have you put into it so far? 
At this point, as in of today, nothing!  But the rehearsal process is normally one or two days for the singers and maybe a day prior just for locking in coordination between strings and band.  But they have done it before obviously and the songs are played with such love that people don't forget their parts, they look forward to playing them again the next year.
For hardcore Led Zeppelin fans attending, or thinking of doing so, whilst you are focussing a lot on the bands seminal Led Zeppelin IV album, how much do you also delve into the back catalogue?
Well it does in parts and there are a couple of surprises I suppose that they keep up their sleeve for the show.  I won't say there's a great deal, but when they do, do them, they are done with an interpretation that hasn't been seen before.  It may consist of say three vocals and an acoustic guitar and a full on percussion ensemble.  Joseph likes to keep a couple of those numbers up his sleeve as little tokens of gratitude for the people that come to the show.
How much license has been given to you and the other vocalists and the band in terms of putting your own stamp and personality into the songs?
Well, we can't obviously help being who we are and when you listen to the tracks in rehearsal mode, your ears kind of mould to a certain tune that makes you think or breathe like they did.  So there will be an element of each person out there that will resemble Robert Plant or if you are a guitarist or what have you.  The vocalists in particular on this years lineup are really soulful people and they have certain characteristics that stop it from being merely a carbon copy.
As far as singing the songs in Whole Lotta Love goes, do you have any personal Led Zep favourites?
Well the last couple of years I have had to sing a mixed bag, based upon compromising between what other artists were on the bill and their various capabilities.  But of all the songs, it's really bloody hard to try and pick some favourites.  There is obviously the epics like Kashmir which Steve does a brilliant rendition of that's a show stopper rendition.  I think for me a really cool one would beThe Rain Song which might be something people didn't expect me to say, but The Rain Song is a beautiful piece of music.
Based on your previous involvement, what comments do you have on the crowd demographic.  Have you noticed that it's a vast array of ages and demographics, backgrounds etc?
I did certainly get a sense of a lot of youth there.  I suppose the great thing nowadays with Led Zeppelin is you can check things on the Internet which has given the younger kids a fantastic opportunity to be inspired by great performances and great playing and an essence that then will put them in touch with their parents or their peers.
So tell me, the shows mastermind so to speak and creator, Joseph Calderazzo, is he a walking, talking Led Zeppelin encyclopaedia?
Haha, yes he is.  He is well, well researched and he lives and breathes the part like we all do I suppose, but I guess he puts on the captains cap.  He controls the direction of things so we all have a great time, but he definitely knows every part inside out, whether it be a violin from theKashmir section or the strings in some other track, so yes he knows everything inside out.
Where every guitar player at some point attempts to play Stairway To Heaven and emulate Jimmy Page, as a vocalist, how have you found the experience of singing Led Zeppelin ala Robert Plant material?
To be honest I think it's done wonders for my character and who I am as a vocalist as I have a similar range and height.  So being a little pigeon chested singer haha, it has helped when you have got say 10 shows to do, it keeps your head screwed on that's for sure.  When it's something in your range and you are comfortable with, it just sets you up for the next night.  So it's been a great vocal mentor as such.
Can you remember the first time you heard a Led Zeppelin song??
Hmmm, let me see.  Well it was probably on the back of listening to Ike and Tina Turner and British soul, like Rod Stewart and The Faces, so the British seed had been planted.  So it was all Dads record collection that he kept forcing down my throat and saying "how did you like that", "ok now listen to this" and it went from there.
Having learnt these songs, has that given you a whole new appreciation for the band and the songs and their back catalogue?
Yes especially the b-sides and the things that are really deep down in the Led Zeppelin catalogue.  The more unusual stuff has given me a great appreciation to the musicianship and writing side of things.
Personally, who are some of your more influential vocalists?
Vocals, well not a lot of really later day vocalists.  I wouldn't go past saying Frankie Miller is one of my biggest influences as is Otis Redding and Chris Robinson, as well as Rod The Mod.  Then obviously Robert Plant.  So that's the bag of tricks right there!
Can you give some background into your band The Widowbirds, is that what you referred to before when you said Steve Balbi was helping?
Yes that's correct, he is mixing our debut record at the moment.  I am actually in the middle of tracking the last song for him to then mix.
So we can expect that sometime this year then?
Well the entire album will be released more in the new year, but there will be a single or 2 drop this year.
You are also working in another production too aren't you?
Yes I am Storylines it's called, which us more of a singer songwriter type production as in we perform songs from some great songwriters of the past as well.
You can catch Whole Lotta Love at the following dates and venues:
Wednesday 14 September – Enmore Theatre, Sydney
Book at Ticketek.com.au or 132 849
Thursday 15 September – Enmore Theatre, Sydney
Book at Ticketek.com.au or 132 849
Saturday 17 September –  Palais Theatre, Melbourne
Book at Ticketmaster.com.au or 136 100
Thursday 22 September  – Concert Hall, QPAC, Brisbane
Book at qpac.com.au or 136 246
Saturday 24 September  – Burswood Theatre, Perth
Book at Ticketek.com.au or 132 849
Tickets On Sale NOW