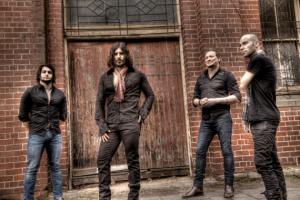 Melbourne based rock band, Gasoline Inc are giving their fans the opportunity to download a free song to coincide with the launch of their new website.
Gasoline Inc has recently relocated to Melbourne from Perth and has been busy over the past two months recording a number of songs at Base Studios in South Melbourne.
"We've been out of the public eye for the last two months or so and we really wanted to let our fans know that we haven't forgotten them", said Jason Millar, the band's bass player and producer.
"It has taken us a while to settle into Melbourne life and the fact we went from being a six piece band in Perth to a four piece in a new city meant we had to evolve our sound and pretty much re-learn all our old songs. The last few months have really been a transition period for us but now we feel we are ready to show everyone what the new look Gasoline Inc is all about!"
One of the tracks recorded at Base Studios, appropriately titled, "Shedding My Skin" will be available from www.gasolineinc.com.au on Saturday July 23.