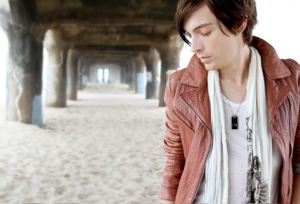 "There's that fear of people not caring anymore since I was stuck in that label mess for years and the fear of failing. But neither were really fears I let come true to life. After all I went through to get to this point, failing isn't an option and I'm working my ass off to show the world who I am all over again!"
You may not know who Alex Band is, but if we were to play you a song called Wherever You Will Go by The Calling then you'd know.  As the singer and creative force behind the band Alex put his mature vocals and song writing to use to produce some great rock songs in the early 2000's.  After two albums, The Calling pardon the pun, called it a day and Alex has now stepped out as a solo artist releasing his debut effort We've All Been There after many years of battles to remain the artist that he wanted to be. He won and the album is something you should definitely check out.
We asked Alex if he wanted to feature on the site and he was more than happy to answer some questions for us about where he's been, what he's been up to and what the future holds for him…
Before the release of your debut album, it was 5 years since the last Calling album and many especially those of us here in Australia thought you had disappeared, just what happened with The Calling that saw you come out the other end as a solo artist?
Sadly, a lot of people thought I disappeared during that time, but as you now know, I didn't.  As the singer/songwriter of The Calling, I pretty much hired band members to play shows with me and did all of the rest of the work myself.  So after the second Calling album, I decided to go "solo" since I was basically doing that already, just under a "band" name.
And in fact you've actually been a busy boy in those 5 years, for those that may not know, give us a quick run down on some of the projects you worked on in this time.
Obviously, I worked long and hard on getting a solo album created and in the way I envisioned it. While I was still signed to a major label they wanted me to become an urban artist and wanted me to work with artists like Akon. My heart was never in it, so I kept fighting for what I believed in and wanted to create. After many battles, I was able to buy my album from the major label I left and created a record label of my own, AMB Records.  I put every last dollar I have into doing this because I knew on my own I would make this happen and I wasn't going to give up. In between all of this, I guest starred on CSI NY where I got to play some of my new songs which was really awesome (and no I wasn't the killer).  I got the time to train and get my helicopters pilot license!
In this time you formed your own label AMB Records and released your EP online in 2008, what was the idea behind creating your own label?
Creating my own label gave me the artistic freedom to make the music I believed in and get it out to my fans without waiting years and years like the major labels were doing to me. I know the music I write and I believe in it, no one else was seeming to do that so I had to find a way to continue my career and that meant doing it on my own. It was scary to create my own label and start this venture with only a handful of knowledge, but I'm making it happen!
Were you at any time scared stepping out solo and basically having to reintroduce yourself to the world?
Absolutely, it's definitely a scary thing to do. There's that fear of people not caring anymore since I was stuck in that label mess for years and the fear of failing. But neither were really fears I let come true to life. After all I went through to get to this point, failing isn't an option and I'm working my ass off to show the world who I am all over again!
When you began recording your solo album were these songs you'd had for some time or did you write these specifically for the album?
At that time, I did write specifically for this album. It encompasses my life from start to finish and is really all about the ups and downs, frustrations, and good times in life. Now years later, I of course, have 100's of songs that I wrote while sitting around that may very well end up on my next album.
You've publicly talked about what happened with Geffen records and you can talk about it here if you want to give us a brief insight, but when that was all happening, was there ever a time that you thought you should give up and your album would never see the light of day?
Yeah sure. There was never a time where I was going to give up, but there was definitely a time where I felt like my album was never going to be heard by anyone. So the fact that it's been released here in America for just about a year, and is getting released all over the world slowly, is a huge accomplishment and somewhat surreal at times.
Now that it has finally been released, what was it that inspired the song and album title We've All Been There?
That song, which later became album title, was one of the first songs I wrote for the album. Seeing that I wasn't alone going through all the turmoils and hard times in life, that others go through tough times too, was where the song came from. I was almost writing it as my own therapy to get out the things I was feeling.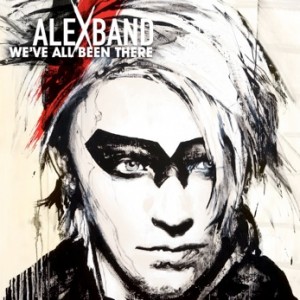 The first single from the album Tonight is as good as if not better than everything being played out there on the radio these days, how did this song come together?
I had actually just seen the movie Underworld and was really inspired to write a vampire love story type song.  So that's where it came from and I'd always envisioned a vampire-esque video and I stuck with that. It may be a bit cliche now that Twilight is such a big thing, but I had waited 5 years for this and followed what I wanted!
You've been in the music business now for 10+ years, how have you personally seen it change over this time for better or worse?
This business is always changing and while there are negatives to the changes there are positives too. Right now, the business is almost in an in between and while we are all waiting for the big change the world of stealing music sucks and makes any career in music beyond difficult. There is really no such thing as record sales anymore and we artists are all having to come up with new inventive ways to market our music and make a living of some sort to be able to make more music in the future. It's interesting to see all of these changes and I for one, have actually created an entire bracelet line with a company called Zorbitz. My line, Black Star Bracelets, mixes bracelets with music. Every bracelet in the line represents a song off of my album and comes with a download of that song and tons more! It's never really been done before and is a really cool thing.
I know it was a long time ago, but I saw you perform in Sydney back in 2002, do you have any memories from Australia you can share with us?
Wow! That was 9 years ago that I was there! One of the things that stood out most for me was the overwhelming amount of kindness I got from everywhere. It was a great feeling. It's such a beautiful country, especially Sydney, which was a perfect combo of Los Angeles and San Francisco…my dream place! I remember, I wanted to try driving while I was there, and I couldn't master it and got kicked out of the drivers seat within minutes. That was pretty funny!
You've been out touring off the back of the new album, how has the new material been coming across live?  Do you still throw in the old hits?
My fans have been loving the new songs live and I'm having a blast performing them. Without Youis one of my favorite songs to play from this album and I of course play The Calling hits too!
Do you have any International touring plans in the pipeline?
At the moment, I'm working on plans to numerous countries around the world and am waiting for the 100% solid yes before I share it with the world and get everyone excited, including myself!
Is there one thing you look back on in your career so far and think 'I should've done that differently?
No, honestly, I learn from everything I do and don't do. I don't have regrets, everything has brought me to this place in my life and I'm grateful for it all. The good and the bad!
With half of 2011 gone, what does the rest of the year have in store for Alex Band?
That's hard to say! I have so much in the works, but I'd like to say that the rest of this year has more releases in other countries and touring. I am so excited to play shows everywhere and see all of my fans again!! It's been a long time coming.
Essential Information
From: USA
Websites: www.alexband.net
Latest Release: We've All Been There (AMB records)