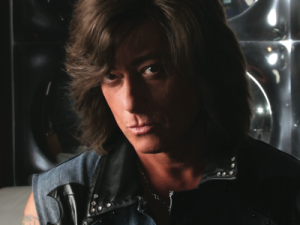 When it comes to iconic singers, Joe Lynn Turner is certainly up there with the best, not to mention one of the most prolific. Turner first rose to prominence on an international scale with Rainbow, featuring legendary guitarist Ritchie Blackmore. During his time with Rainbow, the band had their first USA chart success and recorded songs that helped define the melodic rock genre.
In 1984, with Ritchie Blackmore having left Rainbow, Turner focussed on releasing his first solo album 'Rescue You' which was produced by Roy Thomas Baker, known for his work with Queen and The Cars. JLT co-wrote most of the songs with keyboardist Al Greenwood (Foreigner). The first single, "Endlessly," received extensive airplay on radio and MTV. Turner also proved his versatility by working with a diverse array of artists, including Billy Joel, Cher, Michael Bolton, Mick Jones (Foreigner), John Waite (The Babys).
After a tenure in the late 80's with Yngwie Malmsteen's Rising Force which produced Malmsteen's most commercially successful album 'Odyssey' Turner reunited with Blackmore, this time fronting Deep Purple and releasing the album "Slaves and Masters". In the years that then followed Turner worked on a variety of recorded and live projects with some of rock music's elite, amongst them the likes of Glenn Hughes (Deep Purple), Mike Reno (Loverboy), Jimi Jamison (Survivor), Spencer Davis, Bobby Kimball (TOTO), Carmine Appice (Ozzy Osbourne), Bob Daisley (Ozzy Osbourne), Jeff Watson (Night Ranger), Chad Smith (Red Hot Chili Peppers), John Sykes (Whitesnake/Thin Lizzy) and Steve Vai (Frank Zappa/David Lee Roth/Whitesnake).
Now here we are in 2009 and Turner is as busy as ever having released the 2nd Sunstorm album 'House of Dreams' which is chock full some of the years best melodic rock songs. With "Over The Rainbow" featuring former Rainbow musicians Bobby Rondinelli and Greg Smith united and a second generation Blackmore, Turner has been taking the songs of Rainbow all over Europe.
Taking time some out from his touring schedule with Over The Rainbow, Turner gave us some insight into Sunstorm's 'House Of Dreams' as well as a career that has spanned over 30 years and 60 album credits.
Joe Lynn Turner, thanks for taking the time to chat with May The Rock Be With You, it is truly an honour for us. Firstly, you have recently been busy playing shows with "Over The Rainbow" which in 2009 has taken you to Japan, Eastern Europe, Sweden Rock Festival and you have shows in the USA coming up in a few weeks. How did the appearance at Sweden Rock treat you?
JLT: Sweden Rock Fest was awesome! You can check out some video from the show on our My Space page: www.myspace.com/overtherainbowrocks
Whilst over in that part of the world, you also played some shows in Spain with your other project Big Noize. What has the reaction to Big Noize been like thus far?
JLT: Everywhere we have played the reaction has been great! It was especially amazing in Iraq. The soldiers there were one of the best audiences I have ever experienced.
It sure is an appetising proposition with the line-up that you have and the set list. Are there still strong intentions to record an album under the Big Noize name with this line-up?
JLT: We have talked about it off and on since we first got together. A song that we did in Iraq called "Battlefields," is available via stream through our My Space site. www.myspace.com/abignoize.
Along with the previously mentioned projects, you have also recently released the 2nd Sunstorm album "House of Dreams", a collection of songs from the past, as well as the present. In our opinion it's one of our albums of the year, with every song an AOR/melodic rock lovers wet dream. Was there any particular inspiration behind the individual songs chosen for this album?
JLT: I can only speak for the ones that I wrote and there is always inspiration. All of them have some sort of inspiration even if it is based on another person's experience that I have observed. Some of the inspirations are too private to discuss anything in depth but I can tell you that writing a song about some of my personal experiences can provide a sense of closure. I really do not like to explain what I was thinking when I was writing too often because I prefer that people draw their own conclusions and adapt whatever meaning of the song to whatever resonates with them. I am not going to blow that magic.
Many years ago now, you co-wrote the song "Walk On" with Desmond Child, which initially appeared on Jimmy Barnes's "Freight Train Heart" CD, and now your own version appears on "House Of Dreams". With Jimmy being one of Australia's most iconic rock stars, we were interested if you have actually worked further or sung with Jimmy at any stage?
JLT: Not anything that you don't already know about but I agree that he is amazing…writer…singer…great passion.
Whilst Sunstorm could be termed more of a recording "project" than a band as such, do you ever envisage there being Sunstorm live performances if the demand was there and everything fell into place?
JLT: You said the two key phrases right there…the demand has to be there but so does the right situation. Everyone's schedules would also have to be clear and all of us are busy musicians, producers, etc. It would be a challenge but I do get asked a lot about this. It could happen in the future.
From the moment I personally first heard your voice on "Heaven Tonight" with Yngwie J Malmsteen's Rising Force through to hearing you now on the latest Sunstorm album, your voice seems to have aged magnificently like a vintage bottle of red wine, take the track "Say You Will" as testimony of this. I am sure you have been asked this a thousand times over, but are there any particular secrets to having kept your voice so strong?
JLT: I do try and eat healthy and get a lot of sleep. It's important to stay rested and hydrated especially on tour and when you are doing recording days back to back. When I tour, we try very hard not to schedule more than 2 shows in a row. Ideally, it's best to have one day ON, one day OFF but three consecutive shows dates or more is not ideal. Some of these bands do this and that might be why they have problems. Any indulgences I try and keep in moderation.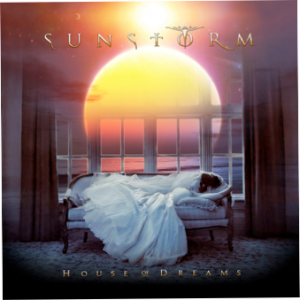 After the disbanding of Rainbow in 1984, you moved onto pursuing a solo career releasing "Rescue You" in 1985, which is regarded as an AOR classic in many circles. What led you to head into such a pure AOR direction with this album?
JLT: I came from an "AOR" direction from my past when Ritchie found me with Fandango. I have been told that I always had a melodic appealing radio voice anyway. I like all kinds of music and grew up listening to AM radio (hit radio in the USA). So, that sound comes naturally to me. Having said that, I still love to branch out and do other genres and plan to do that sometime in the future.
In Yngwie Malmsteen, Ritchie Blackmore and Glenn Hughes you have worked with arguably three of the more influential & infamous people in music. Briefly referring to your time spent with each, how did these experiences shape Joe Lynn Turner into the performer and person he is today?
JLT: All three are amazing talents and contributed to changing me, shaping me and influencing me to know what I want how to get it. They also taught me that what you don't want can define who you are what you will and will not do.
You have released more solo & project albums in your career, than your time with Rainbow, Deep Purple and Yngwie Malmsteen combined, yet the major point of focus always seems to be your time spent with these. Personally speaking, it is your solo and Sunstorm work that gives us the most musical pleasure.
JLT: Thanks for that great compliment.
Whilst we are not trying to suck up here, do you often wish for greater recognition of your recent work?
JLT: I think most artists do. It's not anything I am bitter about or that I think about often but I do wish more music fans, in general, would appreciate the fact that I am a multi-dimensional artist and not just a hard rock, metal or even a melodic rock (or as the Europeans call it, "AOR) singer/artist.
Over the years, music has taken you to some pretty amazing destinations. To name a few, Russia, Eastern Europe, Spain, Japan, and recently in Iraq performing for the troops with Big Noize. What have been some of your most vivid non-musical experiences from your tours of other countries? Has the opportunity/possibility to tour Australia ever presented itself at any stage of your career?
JLT: Australia has always been a country that I have wanted to visit (tour, play live) but it is so far away and bringing shows there can be an expensive operation although we have been working on trying to get something going there. Russia is incredible and to see changes politically and economically have been a great experience not to mention the fans are very passionate. Japan is one of those "classic rock never dies" market. It's always a great experience with the culture, the food the gracious people and philosophies. Iraq as an entire experience was an indelible life lesson It left me forever changed. I saw the good, bad and ugly in what can and is happening in this world but I met some of the most dedicated and special people in the word also…our Troops.
Whilst recently in Sweden, your Twitter informs us that you did some song writing with some Swedish artists, hinting at some possible surprises with the direction this song writing has taken. Is there anything you are able to reveal at this stage about what we may expect out of these writing sessions? Is there a particular musical style that you would love to explore one day, that you haven't yet had the opportunity?
JLT: I have been writing and recording demos in many genres and styles. We even did some commercial more modern rock sounds, contemporary techno dance remixes and modern country. I believe I have the ability to sing just about anything and exploring different styles is what keeps things exciting and invigorating. I can't reveal too much but if any of this does end up coming out in some form it could be the reinvention of JLT in a way.
Taking the above question one step further, do you pay much attention to modern music these days?
JLT: Yes, I do and my daughter also keeps turning me on to more modern material although she is also a huge fan of classic rock.
And if so, who are some of the bands that you particularly like or one day perhaps like to work with?
JLT: Nickelback, Daughtry, Matchbox 20, Johnny Lang and I am sure there are more.
As a person who is incredibly prolific in recent years with regular CD releases, live performances, new projects, song writing/collaborations with others, you are certainly testimony to the adage "age shall not weary them"! What is the inspiration that keeps you going? What can JLT fans expect in the coming year or so, a new solo album perhaps?
JLT: Music! I still feel like I'm 19. Music is my passion my life and everything I do is self motivated. I could not live without it and of course, the fans keep me going as wel;ll. As for a new CD, right now I am touring with Over The Rainbow but I am sure there will be another JLT album in the works sometime in the next year or so.
Is there anything you feel that is unfulfilled as far as Joe Lynn Turner and music is concerned?
JLT: As long as people keep demanding my music, I will feel fulfilled.
Thanks for taking the time to answer our questions and we look forward to what 2009 and beyond brings us as far as all things JLT are concerned. All the best and May The Rock Be With You!
JLT: Thank you and your readers for your support and time. Peace, JLT.
Essential Information
From: USA
Websites: 
www.myspace.com/overtherainbowrocks
Latest CD Release: Sunstorm – House Of Dreams 2009