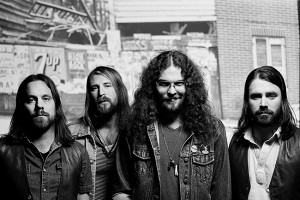 As you may know, we're fans of Canadian rockers Monster Truck and think they should take over the world, or at least be heard more around the world, so shameless plug, check out our review of their newest album 'Sittin' Heavy' right HERE and if you're really keen check out our video chat below with the guys when they were here last year.
For a bit of fun and something a little different, we got our old mate Jeremy Widerman from the band to give us the band's list of their favourite Canadian treats which is perfect for when you all make plans to go and see Monster Truck in their home town of Canada, right? So take note, and enjoy the list. This is so rock and roll that it hurts!!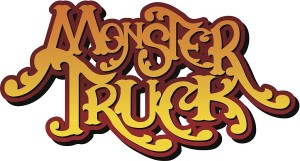 MONSTER TRUCK's FAVOURITE CANADIAN TREATS – With Jeremy Widerman
Our number one favourite Canadian treat is POT. It's on par with the best in the world. There's a lot of places to get really good pot, but it's as good as anywhere else. It's in the top three or four places that we go. It's actually cheaper too because there's so much of it and it's so high quality that it's a reasonable price.
Canadian Bacon – which we just call "bacon." Maple flavoured if possible.
Thai food and Indian food.
We've got crazy BBQ food here now too. It's not as good as Tennessee or Nashville but we've got this love affair with BBQ from Tennessee or Nashville so there's a lot of good BBQ places too.
We better put poutine in there. There's nowhere else you can get it like it is here. The only place to get real legit poutine is Quebec. They have the Quebec cheese curds which you can only get in Quebec. As long as that's in there, it's the key element.
Now that you're hungry, check out some of the band's work and enjoy the kick ass rock and roll of Monster Truck and as they say, Don't Fuck with The Truck, and from the sounds of this list, Don't Fuck with Their Treats!!
Comments
comments