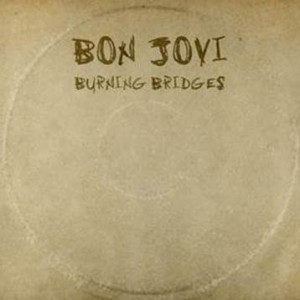 Thanks to our very good friends at Universal Music Australia, we have TEN copies of the 'new' Bon Jovi album 'Burning Bridges' to give away to ten of our lucky readers.
This special fan release features all unreleased songs from over the years as well as a couple of new ones.
The track listing is as follows: 1. A Teardrop to the Sea * 2. We Don't Run * 3. Saturday Night Gave Me Sunday Morning * 4. We All Fall Down * 5. Blind Love * 6. Who Would You Die For * 7. Fingerprints * 8. Life Is Beautiful * 9. I'm Your Man * 10. Burning Bridges
So if you want win one of the ten copies, simply send us an email to mtrbwy@maytherockbewithyou.com with the subject line of 'Bon Jovi Burning Bridges Giveaway' and include your name, address and the answer to this question…
'So, with only three of the original band members left… can you name them?'
We will then randomly pick the winners who enter and answer correctly, and they will be notified via email.
Entries open:  Friday 4th September
Entries close:  Friday 18th September
Don't burn any bridges with us, but if you aren't lucky enough to win, you can grab the album on iTunes here!