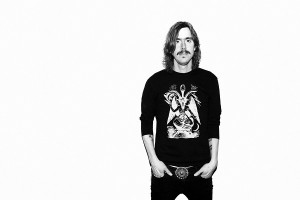 Opeth has announced the release of their hugely anticipated eleventh studio album, Pale Communion which has been re-slated on August 22nd .
"Many of you have heard the rumours already and we can now confirm that the album release has indeed been pushed back to late August," commented Opeth frontman, Mikael Åkerfeldt. "Several circumstances prevented the band from delivering essential basic tools to Roadrunner in time which are needed to set up the album release properly and release schedule conflicts made us mutually decide on August instead of June."
Pale Communion, which was produced by the band's very own Mikael Åkerfeldt and mixed by longtime collaborator and Porcupine Tree frontman/guitarist Steven Wilson, will be heralded by the lead single, Cusp of Eternity.
The new material find's Opeth once again challenging the boundaries of extreme music.  In a recent interview with VICE's Noisey, Åkerfeldt stated, "I wanted to do something more melodic with this album… there's stronger vocal melodies and more melodies overall… I was pretty consistent with that frame of mind throughout the writing process."  Recently, Metal Injection's Greg Kennelty broke down Opeth's Pale Communion in a track by track review, exclaiming "This record knows exactly what it's doing and nails it through and through… one of my favourite records of 2014. If not my favorite record of 2014."
Pale Communion follows 2011's critically acclaimed Heritage which proved a milestone album for Opeth, earning them widespread acclaim and an ever-growing fan following. The album debuted Top 10 in Germany, Holland, Finland, Sweden and Norway and top 20 in the U.S. Australia, Switzerland, Austria, and Japan.  In many countries, these were career high debuts for the band.
OPETH
PALE COMMUNION
1.      Eternal Rains Will Come
2.      Cusp of Eternity
3.      Moon Above, Sun Below
4.      Elysian Woes
5.      Goblin
6.      River
7.      Voice of Treason
8.      Faith in Others
FOLLOW OPETH
OFFICIAL WEBSITE | FACEBOOK | TWITTER | YOUTUBE