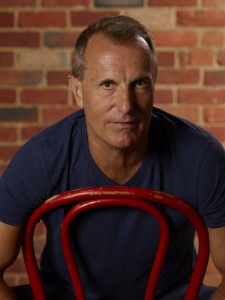 The name James Reyne conjures up images of one of Australia's most accomplished and revered performers – co-founder and front man of legendary Australian rock band Australian Crawl, one-time "super group" member with Company of Strangers circa 1992, and enormously successful solo artist with a string of hits under his belt.
James's output in recent years has been prolific, his solo career producing a wealth of fine material to satiate even the most ardent fans, including last year's long player, 'Thirteen'.  Now, following countless requests at live shows and online, James is ready to take these fans on a journey; The Basement performances will feature songs selected from throughout his career, over twenty albums representing an extensive catalogue.
A CRAWL TO NOW will be held on the 1st and 2nd of November at iconic Sydney venue The Basement, featuring James with an acoustic trio, a live show in two parts complete with interval!   The first set will feature all of James' solo hits, his most requested new material, and he's hinted that a couple of Company Of Strangers songs might just make the setlist.
The second set will feature the Australian Crawl songbook according to James Reyne.  "This will be the first comprehensive look at the past unto the present that we've ever undertaken.  Up until now I've not contemplated sifting through all of the Australian Crawl material with the intention of performing it "songbook" style.  I'm very excited about these shows."
Don't miss A CRAWL TO NOW: 2 exclusive shows
FRI 1ST AND SAT 2ND NOVEMBER              THE BASEMENT, SYDNEY
Tickets from The Basement:  02 9251 2797     www.thebasement.com.au
'Thirteen' available now on itunes – for more visit www.jamesreyne.com.au