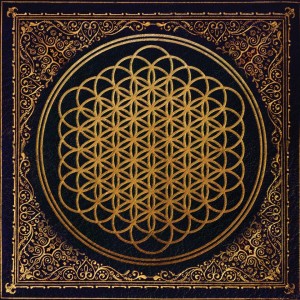 PLEDGEMUSIC TEAMS UP WITH SONY MUSIC AUSTRALIA, BRING ME THE HORIZON AND RAW POWER MANAGEMENT
GROUNDBREAKING DIRECT-TO-FAN PRE-SALE CAMPAIGN FOR BRING ME THE HORIZON'S SEMPITERNAL ALBUM RELEASE
PledgeMusic has teamed up with Sony Music Entertainment Australia, RCA Records, Bring Me The Horizon and Raw Power Management to launch a unique, direct-to-fan pre-sale campaign for what is tipped to be one of the biggest rock albums of 2013.
Released through Sony Music Australia on April 26th, 'Sempiternal' will be the fourth studio album from the Sheffield-based platinum selling metal giants, Bring Me The Horizon.  
From February 15th, Bring Me The Horizon are offering an exclusive window for their Australian fans to pre-order the album directly from their website. This will be the only avenue for fans to purchase the Deluxe Edition, and will also provide them with access to exclusive content and the opportunity to purchase exclusive official merchandise.
This is the first time that PledgeMusic has worked with a band and major label to offer a direct-to-fan pre-sale campaign via the artist's own website. Scot Crawford, GM of PledgeMusic Australia/NZ said, "It's great to be able to work with Bring Me The Horizon. I have direct experience in regards to the importance of the bands D2C engagement in both the Australian and NZ markets and am honoured to be a part of delivering a premium experience for BMTH fans here."
Don Jenkins, Commercial Director of Raw Power Management said, Bring Me The Horizon have always worked hard to build and maintain a strong relationship with their fan base and this new initiative with PledgeMusic, which rewards those fans for their loyalty will, I'm sure, pay real dividends for everyone involved. RCA Records recognise that this could be one of the biggest rock albums of the year and have been fully supportive of this campaign from the start and understand the importance of working with the bands fan base in this new and innovative way."
'Sempiternal' is the follow up to Bring Me The Horizon's acclaimed 2010 album 'There Is A Hell, Believe Me I've Seen It. There Is A Heaven, Let's Keep It A Secret', which debuted at #1 on the ARIA Album Chart. The band will be in Australia shortly for the Soundwave tour and side shows in Sydney and Melbourne:
TOUR DATES
Feb 23rd – Brisbane, Soundwave Festival
Feb 24th – Sydney, Soundwave Festival
Feb 26th – Sydney, The Hi-Fi
Feb 28th – Melbourne, Billboard (u18s afternoon show and 18+ evening show)
March 1st – Melbourne, Soundwave Festival
March 2nd – Adelaide, Soundwave Festival
March 4th – Perth, Soundwave Festival