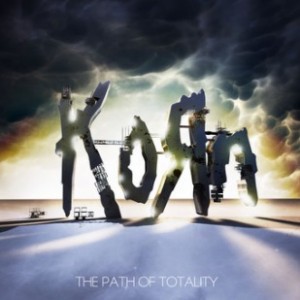 KORN – NEW ALBUM 'THE PATH OF TOTALITY' OUT NOW
Korn have released their tenth studio album, The Path of Totality. But this one is unlike any Korn record.  It's even unlike any record released before.
The Path of Totality is an experimental album which finds Korn shifting gears and exploring new territory. That should hardly come as a shock to the band's diehard fans, as Korn exploded onto the scene in the'90s and established themselves as hard rock game changers from that point on.
For The Path of Totality, the band collaborated with some of the leading dubstep and electronic producers in the world, including Skrillex, Excision, Datsik, Noisia, Kill the Noise, and 12th Planet. The result is something completely new, yet utterly and definitively Korn.  Leave it to a band like Korn to continue to reinvent itself two decades deep into its career.
"The title The Path of Totality refers to the fact that in order to see the sun in a full solar eclipse, you must be in the exact right place in the exact right time," Korn frontman Jonathan Davis explained. "That's how this album came together. I think all the producers feel the same way. I'm not sure it could ever happen again"
The band's collaboration with dubstep's hottest producer, Skrillex, titled "Get Up!," was the surprise rock hit of the summer, the buzz of which started in Coachella's dance tent in April 2011, when Jonathan and Munky joined Skrillex on stage for a show stealing unannounced performance of the song.
That performance generated the start of a deafening buzz. The track  has sold over 150,000 downloads, while the lyric video has generated nearly two million views and counting.  The song, a Top 10 rock radio hit, still continues to be one of the best testing songs on the format over 24 weeks after its release.
Track Listing:
01. Chaos Lives In Everything
02. Kill Mercy Within
03. My Wall
04. Narcissistic Cannibal
05. Illuminati
06. Burn The Obedient
07. Sanctuary
08. Let's Go
09. Get Up!
10. Way Too Far
11. Bleeding Out
Watch the video for first single 'Narcissistic Cannibal'