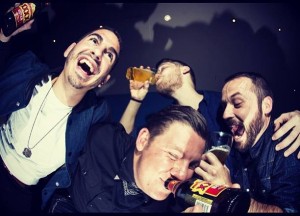 The new video clip for The Strum's new single, 'DO IT ALL AGAIN' is as real as it gets.
Directed by Dan Graetz, known for his work with Violent Soho's video clips, Do It All Again shows The Strums recording the track at 301 Studios in Byron Bay. It's all live, all real, no bullshit. What you see is what you get, and it's all recorded in one single take.
Following in the footsteps of rock greats ACDC, The Living End and The Angels, The Strums are determined to take rock 'n' roll back to its base, delivering a killer performance every time, laying down a kick-ass record with the energy of an incredible live show.
The single is taken from The Strum's second EP titled, 'WE ARE A FUCKIN ROCK N ROLL BAND, which features the much-loved first single 'Rock N Roll'.

The Strums kick off their east-coast tour titled, 'THIS IS A FUCKING ROCK N ROLL TOUR' on July 4th, where they will be joined by Canadian rockers Cafeïne.
The band are so determined to take their brand of Rock 'n' Roll to the highest level that nothing can stop them from delivering a killer performance. Not even if the front-man cracks his head open while singing and blood starts pouring from his head, gushing down his face and onto the stage. That's exactly what happened recently at Crowbar in Brisbane.
Lead guitarist Eric Mewburn jumped on the mic as Jai mopped his face with a shirt from the merch desk, "I hope you came to have a bloody good time!"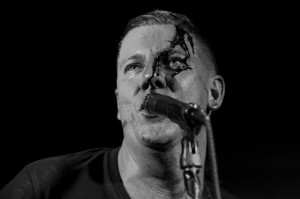 Check out the photo here. If this isn't brutal enough for you, here's a video of the exact moment…if you can handle it of course.
TOUR DATES
THE STRUMS/CAFEINE 
THIS IS A FUCKIN ROCK N ROLL TOUR
JULY 2014
FRI 4 – THE BEARDED LADY – BRISBANE
SAT 5 – THE LOFT – GOLD COAST
WED 9 – FRANKIES PIZZA – SYDNEY
THU 10 – THE GREAT NORTHERN – NEWCASTLE
SAT 12 – THE TOTE – MELBOURNE
SUN 13 – THE ESPY – MELBOURNE
Tickets – Direct from venues
Comments
comments