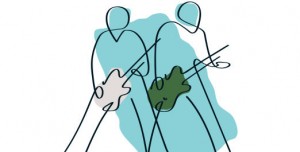 Having made a welcome return to homes and supermarket aisles across Australia with their re-recording of their classic Down Down for Coles, Chugg Entertainment and Coles are today thrilled to confirm that British rockers, Status Quo, will be returning to our shores for a national theatre tour in March/April 2013.
The tour will kick off in Sydney on Wednesday 27 March at the Hordern Pavilion, thenBrisbane on Thursday 28 March at the Brisbane Convention Centre, Adelaide onTuesday 2 April at the Thebarton Theatre and finishing up in Melbourne on Wednesday 3 April with a show at the Palais Theatre.
The original barnstorming rockers, Status Quo, often affectionately referred to as the mighty "Quo" maintain their remarkable position as one of the longest-standing rock bands in the world – selling an astounding 118 million records and possessing over 60 UK chart hits, a feat only rivaled by the legendary Rolling Stones.
Coming soon will be the release of their brand new studio album Quid Pro Quo; a 2CD exclusively through Coles. The album boasts 14 brand new tracks plus the new re-recorded version of Down Down and is packaged with a second disc, the Official Bootleg – Greatest Hits Live, making this serious value for money.
Their upcoming tour will mark nearly 50 incredible years of massive hits and electrifying live performances for the band, and with no sign of slowing down Australian audiences are in for an unforgettable experience.
TICKETS FOR ALL SHOWS ON SALE NOON, FRIDAY 31 AUGUST
STATUS QUO
2013 AUSTRALIAN TOUR
proudly presented by Coles
TOUR DATES
SYDNEY
Wednesday 27 March
RESERVED SEATING
Hordern Pavilion
Ticketek 132 849
BUY TIX | MORE INFO
MELBOURNE
Wednesday 3 April
Palais Theatre
Ticketmaster 136 100
BUY TIX | MORE INFO
Comments
comments