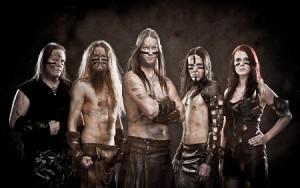 Epic viking-metal band ENSIFERUM, who've long been a market leader when it comes to stirring, armour-plated anthems, will have their fifth studio album released through the Spinefarm label on August 31st 2012.

Titled 'Unsung Heroes' and produced by Hiili Hiilesmaa (HIM, Sentenced, Apocalyptica, etc.), this is the hour-plus follow-up to 2009's 'From Afar', and sees the Finnish five-piece – founded in 1995 – pushing their signature sound to bold new heights of drama and excess.
A cinematic experience from first note to last , 'Unsung Heroes' takes the listener on a journey of genuine light & shade, with the 16 minute-plus 'Passion Proof Power' showing that when it comes to the epic statement, Ensiferum are very much in the front-line, swords at the ready.
Watch the making of their new video for 'In My Sword I Trust'
"We've tried to push the different aspects of what we do as far as we can," reflects the band, "the sonic scope is wider than ever. The folk elements go further down that path and the metallic parts will absolutely rip your face off!"
'Unsung Heroes' features special guests including members of Apokalyptischen Reiter plus legendary Finnish singer & actor, Vesa-Matti Loiri. As with all of the band's previous albums, the artwork comes courtesy of Swedish musician and graphic designer, Kristian Wahlin AKA 'Necrolord'.
Unsung Heroes  will be released via Spinefarm/Co-Op on August 31, 2012.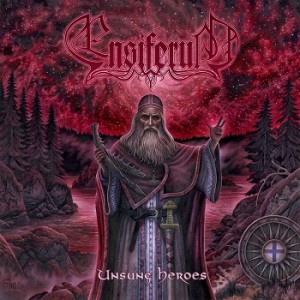 Comments
comments