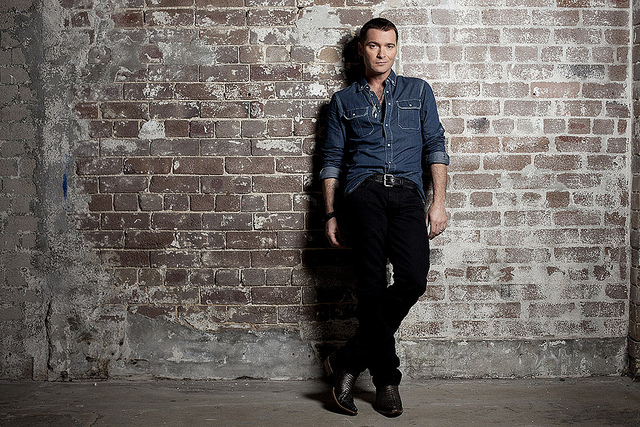 "Any art form whether it's music or acting or anything, it has to grow, it has to change, it has to evolve and I think Country music is probably restricted a lot by things not wanting to change or people not wanting to change and actually the stigma of country music probably is something we fight against, when you say country music, they think they know what you mean."
Now, you should know by now that we cover all genres of what we consider to be 'Rock' and the ever growing Modern Country genre fits perfectly into our brief, so when we had the chance to talk to Australian country music star Adam Brand we happily obliged.  Adam is one of Australia's most successful artists selling in excess of half a million units across his career and has been a stalwart in the scene for the longest time.
Back in Sydney for a little while to release his newest album 'There Will Be Love' which is out today via Sony Music Australia, and before hitting in support of it, we chatted with Adam about the album, his love of Nashville, the ever changing Country Music scene and more…
So, you're about to release your 9th studio album entitled 'There Will Be Love' can you give us an insight as to what we can expect this time around?
Sure I mean, the album overall for me is kind of, I like to think of it as an album of hope.  Especially the first single, the title track 'There Will be Love', I mean we all go through things in our life, we go through ups and downs and twists and turns that life throws at you and sometimes you can come out of the other end of it feeling cynical, or you can come out of it feeling hopeful and for me that's what the album represents.  Being hopeful.
Did the title itself stream from an event?  I heard it was in fact the last song you wrote for the album, is that correct?
Yeah it was, very late in the piece actually.  Everyone had signed off and picked all the songs and said yep there's our songs, but this one came up very late in the piece so I kind of had to slip it through the back door really.  It ended up being the song that I felt I was missing on the album, it's the song that when I heard it I was like 'Yep, this is it, this has got to be the one' so it was kind of a process, not really to convince everyone, but because it's late in the piece, bringing it in there and saying, 'I hope you feel it like I feel it' and thankfully they did.
You recorded this new one in probably my favourite city in the world Nashville, what is it that that city brings out in your recording that you couldn't replicate at home?
Well, mate as you know, it's just a hub.  A hub of songwriters, musicians, producers, engineers, I mean, if you go there like a sponge really ready to soak everything up, then you really pick a lot of stuff up.  This album a lot of it was written and recorded there, but also I finished it all off here, I took all the tracks that I'd recorded over the last 12 – 15 months and brought them back here to Sydney and finished them here and mixed them with one guy so there was a common thread through them.  I also recorded the last three tracks here and the single was actually recorded here in Sydney.  But it's certainly a city where live music dominates everything, it's the kind of city where someone can be writing a song one week, the next day they can be in the studio recording it and the following week it's on radio almost.  It's a very self-contained industry there and it all can happen.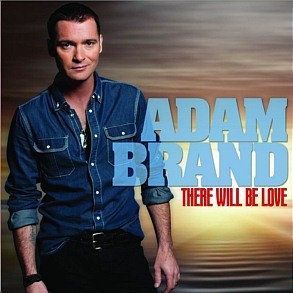 How were the songs created for this album, were these songs you'd been sitting on for a little while?
They're made up of stuff I've been writing over the last two years, so usually to do an album I'll get all the songs together then pick the songs and go in to the studio and in one block, maybe a month or so, track them, overdub them, mix them, do everything in one block.  This album I did quite differently, they came from over half a dozen recording sessions within the space of twelve months, and it was kind of like a jigsaw puzzle putting it together, and I really enjoyed that as I got to adjust it along the way rather than doing it once.  Once you do it in one block you don't really have time to go back and change it, but I've had time to do that with this one and I rather enjoyed it.
Now, you joined Taylor Swift on tour in North America…
Ha ha yeah, I spent about four weeks opening her shows in America.
How is that market for you now?
Look I've done a lot of the ground work and laying the foundations, but now it's kind of the ball's in our court to go back there and release a single, so after spending this year here releasing this album at home in Australia, we'll look at the right times to go back and do that.
Besides Taylor, you've had the opportunity to play with a plethora of musicians, are there any that stand out as the ones you were most 'star struck' by?
Um, not really, and the reason why is because the musicians you meet in Nashville are extremely down to Earth and unassuming.  You could be sitting in a café and someone will say, 'See that guy there?  He's had ten number one hits as a songwriter or a producer that's sold 50,000,000 albums' and very unassuming just normal everyday people, so there's no aloofness that I struck anyway.  It's nice you know?
How has being on Arista in Nashville helped you?
They're obviously part of Sony over there, it's a big company and they're obviously very well connected and just a great mob of people to be associated with. I was very fortunate to be signed with them and that's why I spent the last couple of years there because it was too good an opportunity to miss.
The country music scene has evolved in to a beast that now is in a way more mainstream country rock than the traditional country you may have grown up on.  How have you personally seen the scene change and how have you had to adapt to it?
Yeah I've actually witnessed that even in my relatively short time which is thirteen or fourteen years I suppose, and I suppose the genre is growing and it had to you know?  Any art form whether it's music or acting or anything, it has to grow, it has to change, it has to evolve and I think Country music is probably restricted a lot by things not wanting to change or people not wanting to change and actually the stigma of country music probably is something we fight against, when you say country music, they think they know what you mean.  When really the basket is quite large, the genre has a lot of different elements to it and I think that's the reason you're seeing it grow, it's a very healthy thing.  Now the traditionalists maybe not agree because in any form of art you have people who say 'no, no, it's got to be like this and it's like that' and fit a little pigeon hole, but in reality we all know that's not true.  But, we've got to go out there and experiment and just do what feels right for you.  End of the day it's music, if you look back at the 50's that radio and people just played songs that they liked, they didn't care what it was called or where you were from or what you looked like, if they liked the song they played it, people listen to the song and make up their mind themselves.
As winner of the CMC OZ Artist of the year 5 years in a row, what do you think it is about you and your music that people just connect to?
Ha ha, I feel very lucky that I've got a very loyal fan base and I think why that is, there's very little difference between me on stage and off stage, what they see is what they get.  I also have a very strong communication stream with them via facebook.  Obviously social media is a huge part of what everyone does these days; I guess I just share my journey, the ups and the downs, not just things I want to promote.  I share the journey of what it's like to be a singer and have this career; I share that journey with people no matter what it is.  So I think they emotionally buy in to it and want to help me on that journey, and mate, I feel very lucky, very lucky to have fans and friends who support me like that, so I guess that probably where the connection comes from.
Was there ever a time you thought your dancing career would overtake your music career? Ha ha ha
There was not one single second I thought that ha ha ha.
You mentioned your shows and fans being so accessible, so for those coming to see you, what does one of your live shows entail?
It's definitely, for me, being on stage is the part I love the best and it's all about communicating. I'm not the most technical singer in the world and all that kind of stuff.  I just love getting in front of people and telling my stories.  I also bare my heart on my sleeve a little bit too, so you're gonna get honesty when you come to one of my shows.  You're gonna get fun and gonna have a great time, I'm a bit mischievous, but I also stand up as a man of my heart and I'll tell you what I believe in as well, so that's kind of what my shows are like.
One of my favourite songs and videos of yours is 'Blame It On Eve' that is shot in The Illustrated Man tattoo studio in Sydney, a place I've been many a time, did you in fact get inked by Tony there on the day?
I didn't, no not on that day, but I've definitely got him in mind to get some more ink down the track, I'm just waiting for the right life event to warrant it.
So other than touring, what does the rest of the year hold for you?
Yeah, I've got a bit of a second job.  Channel 7 'The Great Outdoors' is starting up again and I'm doing some work on that as one of the hosts, so I'm travelling around the country and having a chat to as many people as they stick me in front of and I've enjoyed it, I've only done a week and a half but I'm having a great time.
Essential Information
From: Australia
Band members: Adam Brand
Website: http://www.adambrand.com.au
Latest release: There Will Be Love (August 10 – Sony Music Australia)
Comments
comments