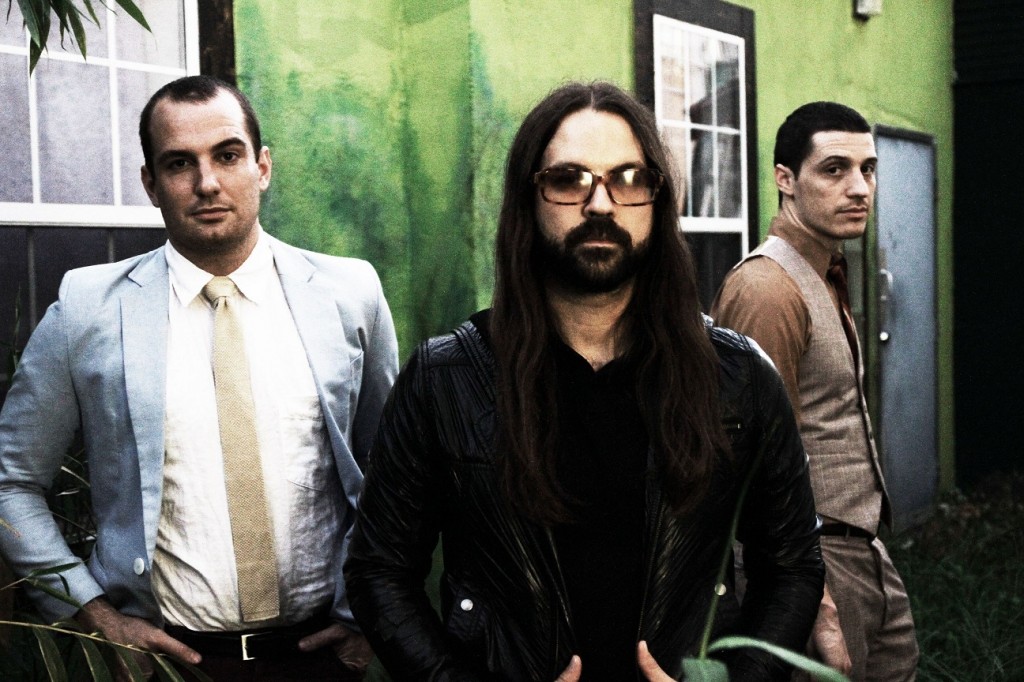 "The #1 band you need to see live before you die" – Alternative Press.
"..Mutemath are one hell of a band." 4/5 stars – Bernard Zuel, Sydney Morning Herald
Principal Entertainment and triple j are proud to announce for the very first time in Australia, Grammy® nominated New Orleans three piece, Mutemath.  Since 2004 the genre bending trio featuring Paul Meany (vocals/keyboards), Roy Mitchell-Cardenas (bass/guitar), and Darren King (drums) have taken it upon themselves to deliver music that is unequivocally and defiantly their own.
Since releasing their first EP in late 2004, Mutemath's inherent nature has challenged limitations and expanded parameters. By the time they released their 2006 self-titled debut, their blending of adverse genres into its own innovative sonically adventurous creation earned them a reputation as one of modern music's most daring young groups.
On their latest album Odd Soul, which was featured as triple j Album of the Week, Mutemath locked themselves down at Meany's home studio in New Orleans and didn't emerge until they were ready to play it for others. "The idea of complete isolation was the only thing that appealed to us. No one would hear or comment on what we were doing until we were done," Meany says. "We set out to record something that was unapologetically us."
Rooted in New Orleans rhythm and blues, fusing elements from psychedelia to traditional gospel to modern electronica, Odd Soul is constructed to live up to its title. "I think the title describes this record in every context." Meany summarizes, "It's who we are, where we've been, and what we incidentally sound like when set to music."
Principal Entertainment & triple j present:
MUTEMATH ODD SOUL AUSTRALIAN TOUR 2012 – Tickets on sale Tuesday 28th February 9am
Thursday 10 May – Zoo, Brisbane – www.oztix.com.au
Wednesday 16 May -Hifi, Sydney – www.thehifi.com.au
Thursday 17 May – Corner Hotel, Melbourne – www.cornerhotel.com
Sunday 20 May – Amplifier, Perth – www.moshtix.com.au

GROOVIN' THE MOO TOUR DATES:
Saturday 5 May – Bendigo VIC
Sunday 6 May – Townsville QLD
Saturday 12 May – Maitland NSW
Sunday 13 May – Canberra ACT
Saturday 19 May – Bunbury WA
MUTEMATH
New album – ODD SOUL – available now
New single – ALLIES – at radio now, watch the video here
www.mutemath.com
www.facebook.com/mutemath
twitter.com/mutemath
www.warnermusic.com.au
Comments
comments