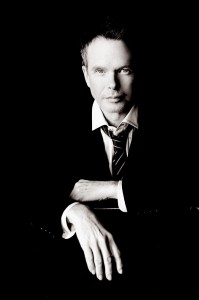 RICK PRICE "THE WATER'S EDGE" CD LAUNCH TOUR AUSTRALIA & SE ASIA TOUR – 2012 
Australian singer/songwriter Rick Price has walked the journey many musicians' dreams are made of. From the very beginning, as a nine year old and the youngest member of his family's band, music was Rick's passion. Since those humble yet defining days, set amongst the backdrop of country Queensland, the self-taught artist has forged an internationally praised and respected career spanning more than three decades earning him double platinum status for his greatest hits and numerous industry awards.
Rick relocated to Nashville USA in 2009, primarily to tour with his buddy and great friend, Tommy Emmanuel. Together they toured for one year around the USA and Europe.
Following the completion of this tour, after being back on stage playing to big live audiences, Rick, feeling inspired and re-energised, jumped straight into co-writing with other artists in Nashville. The result will certainly be a surprise to some of his diehard fans. Love, a recurring theme in his new work, where it once spoke of heartbreak and loss, now speaks of hope and transformation.
"The Water's Edge" indicates new influences and a broader style for Rick. While there are still echoes of a great pop artist, even more so, country and blues meld beautifully with folk sounds to create an album that transcends genre.
Rick Price returns to Australia and SE Asia in February and March 2012 to launch this stunning album. Every show will be a 'celebration' a 'launch'. 'The Water's Edge', which is his first release of new songs since 2003, has been crafted and honed and is receiving critical acclaim from fellow artists in this industry with descriptions such as 'genius', 'brilliant', 'the best yet', being vocalised.
"The best album I have listened to in the past 20 years" Mick King, Guitarist
"I listen to this CD as I travel in my car, it is pure genius" Brian Lizotte, Owner, Australia's top live entertainment venue
"The Water's Edge" has ten tracks including 'I've Got It Good', 'River' and 'It Starts With A Kiss'. Produced, recorded and mixed by Ben Wisch in New York City and additional recording by Don Kerce in Nashville, this album has all the elements of an international sound combined with the Aussie Rick timbre we know and love.
Audiences can expect to hear all these brilliant new songs and sounds from Rick, but as well he will never disappoint and the greatest hits will be performed as well.
"The John Denver Story"
During 2011 Rick starred in a narrative concert, theatrical production "The John Denver Story". Interpreting the songs and story of John Denver. Backed with a full band, The Colorado Quartet, this production explores the personal life and the passions that drove John as an artist and individual. Hand picked for the role, Price's interpretation of the man and his music has received critical acclaim with seasons already been held in Perth, Melbourne and Brisbane performing to over 25,000 theatre-goers. Rick stunned crowds with his relaxed presence on stage and hitting all those Denver notes so clearly, Rick was truly impressive in the role.
During 2012 the production will return to these cities and tour other major capital cities as well as regionally around Australia.
"Price Does Denver Proud" The West Australian 
"Rick took John Denver's music from being classic to being real" Simon Myers Executive producer Boldjack 
Rick has a busy 2012 looming with further tours of SE Asia. A return to the stage for The John Denver Story and promoting and launching his new CD "The Water's Edge" with performances around Australia. Of course, whilst all this is going on, he is still writing new songs, collaborating with fellow artists both in Nashville and Australia and working on the next album to be released late in 2012.
Discography
*1992 Heaven Knows
1993 Songs From The Heart
1994 If You Were My Baby (Japanese Release)
*1995 Tamborine Mountain
*1999 Another Place
2003 A Million Miles
*2007 2 Up (with Mitch Grainger)
*2008 Revisited
*2012 The Water's Edge
* These Albums available on itunes or http://rickprice.co/music-shop 
For further information: www.rickprice.com.au 
AUSTRALIA & S.E. ASIA TOUR DATES 
Feb/March 2012 
Sat 18 Feb Canberra Southern Cross Club Tuggeranong ACT
Wed 22 Feb Notes at Newtown Sydney NSW
Thur 23 Feb Brass Monkey Kogarah NSW
Thur 1 Mar The Vault Windsor Windsor NSW
Sat 3 Mar Clarendon Hotel Katoomba NSW
Fri 9 Mar Grand Pacific Jogjakarta-DIY Indonesia
Sun 11 Mar Santika Dyandra Medan-North Sumatra Indonesia
Tue 13 Mar Clarion Hall Makassar-South Sulawesi Indonesia
Fri 16 Mar Sasana Budaya Banesha Bandung-West Java Indonesia
Sun 18 Mar Grand City Surabaya-East Java Indonesia
Wed 21 Mar Topolino's St Kilda Melbourne VIC
Thurs 22 Mar Wellers at Kangroo Ground Melbourne VIC
Sat 24 Mar Somerville Function Centre Hampton Park VIC
Sun 25 Mar Supreme Bar & Restaurant Maryborough VIC
Thurs 29 Mar Lizottes Kincumber Central Coast NSW
Fri 30 Mar Lizottes Dee Why Sydney NSW
Sun 1 Apr Lizottes Newcastle Newcastle NSW
Comments
comments