ANNIVERSARY EDITIONS OF MAN OF COLOURS & PRIMITIVE MAN PLUS ALL ALBUMS FROM THE ICEHOUSE CATALOGUE OUT JULY 13TH
Great songs, legendary performances, spellbound audiences – ICEHOUSE
2012 is a significant year for iconic Australian band, ICEHOUSE, marking the 25th anniversary of their fifth album Man of Colours and the 30th anniversary of their second celebrated album Primitive Man. On the 13th July 2012, fans will finally be able to add special Anniversary Editions of both these albums to their collection, featuring bonus tracks, never before seen photos and footage of performances taken from around the world all together in special edition packaging. Man of Colours will be also available in limited edition coloured vinyl to match the way it was originally released back on 29 September 1987.
"At the time ICEHOUSE were exploding around the world I was living in New Zealand working part time in music retail. I remember almost every second request from our customers was for an ICEHOUSE album, we were selling Iva's records on Vinyl, Cassette and CD, all that you would hear on radio would be ICEHOUSE, video shows were dominated by Iva's clips and awards flowed all around the world. The care and passion that was put into making these incredible albums is evident today, and to have the catalogue introduced with Iva's creative brilliance is very, very, special. We are proud to be working with Iva to introduce and reconnect people with this superb collection of musical works, it genuinely is a part of Australia's musical legacy, unparalleled in it's success." George Ash, President Australasia, Universal Music Group.
2011 was an exciting year for ICEHOUSE with the release of the Flowers/Icehouse 30th Anniversary Edition of the band's debut album, followed by White Heat: 30 Hits which debuted at number 5 in the Aria Top 50 Album Charts, went Gold within a week of release and has since sold over 60,000 albums. The releases of both created such a media stir and excitement from seasoned and new fans that it prompted the band to accept offers to appear at Festivals across the country. These included Homebake, Meredith, Caloundra and Gorgeous Festival, where fans crowded to hear the band perform. After such a successful end to the year, the band kick started 2012 by touring across Australia and New Zealand with their longtime friends, Daryl Hall & John Oates. Since returning to the stage the ICEHOUSE has performed to over 100,000 fans.
Man of Colours, ICEHOUSE's fifth album, reached Gold status in international markets including the US and the UK and became the highest local selling album by an Australian group ever and remained so for over 20 years. The album has sold over 1 million copies in Australia alone and contains smash hit singles, Crazy and Electric Blue, which both topped the US airplay and sales charts.
The Anniversary Edition of Man of Colours will be accompanied by a DVD featuring historic concert footage of the band including a renowned live performance at the Melbourne Music Show in 1988.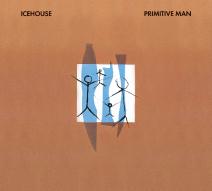 PRIMITIVE MAN
ICEHOUSE's second album, Primitive Man, produced the song Great Southern Land, which became an anthem for Australians everywhere. This album sold over 650,000 copies when it was first released in Australia and continues to sell to this day with songs from the album receiving high levels of airplay in Europe and the US every year.
The single Hey Little Girl, from the album, made it into the U.K top 20 with ICEHOUSE performing on the legendary British program "Top of the Pops". In 2008, the song was voted the best pop song of the 80's by a national German TV audience for the show Formel Eins.
The Anniversary Edition contains a DVD featuring footage of the band which toured the Primitive Man and Measure For Measure albums plus interviews and TV performance footage.
CATALOGUE
Simultaneously, ICEHOUSE will be re-releasing the rest of the studio albums from their catalogue in Limited Edition packaging.
Sidewalk
Measure For Measure
Code Blue
Big Wheel
The Berlin Tapes
So, from July onwards, ICEHOUSE fans everywhere can complete their collections.
Comments
comments