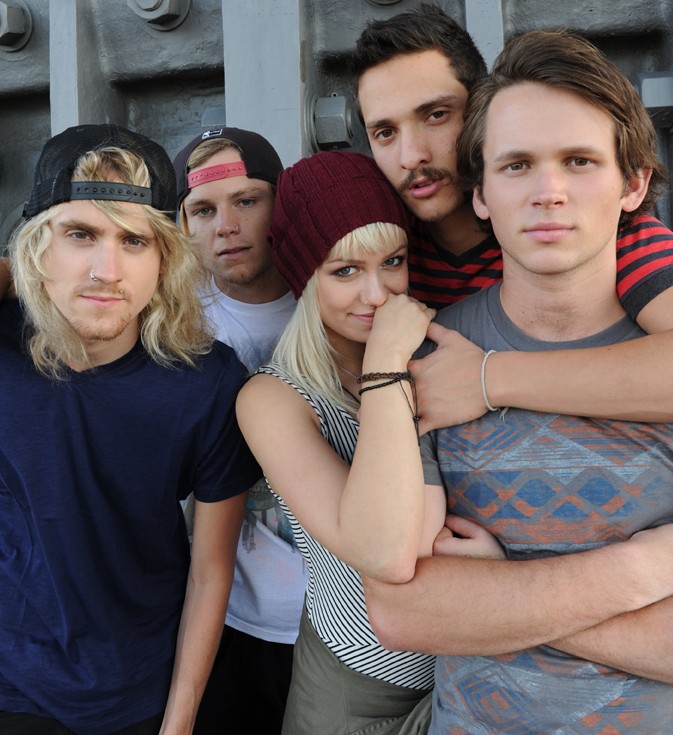 AUSTRALIA'S 'TONIGHT ALIVE' NOMINATED FOR INDUSTRY RENOWNED 2012 KERRANG! UK AWARDS
Sony Music Australia are excited to announce that Australian pop-punk protégé Tonight Alive have received two nominations for the prestigious The Kerrang! Awards 2012 Fuelled By Relentless Energy Drink; the band has been nominated in the category of Best International Newcomer and Jenna has additionally been nominated as part of the Hottest Female category. The winners will be announced in a ceremony in the UK on Thursday June 7, 2012.
Of their nominations the band said "The past year has been an incredible journey for Tonight Alive and we are absolutely thrilled with our Kerrang! Awards  nomination. It is an honour to be up against these fellow bands"
Since the release of Tonight Alive's debut album What Are You So Scared Of? last year the band has continued to grow a fan base both locally and internationally. The album debuted  at #15 on the Aria Charts in Australia and has since been released in the US where is debuted at #7 in the Billboard Heatseeker charts, Canada, Japan and plans are underway for a UK release.
The band is about to begin their Australian headline tour with a run of dates before heading to Japan and then the US as part of the Vans Warped Tour 2012.
17th May 12    Adelaide Uni Bar Adelaide, SA
18th May 12    Karova Lounge Ballarat, VIC
19th May 12    Corner Hotel Melbourne, VIC
20th May 12    Corner Hotel Melbourne, VIC
24th May 12    The Patch Wollongong, NSW
25th May 12    Manning Bar @ Sydney Uni Sydney, NSW
26th May 12    The Factory Theatre Sydney, NSW
30th May 12    Charles Sturt Uni Wagga Wagga, NSW
31st May 12    Newcastle Leagues Club – Level 1 Newscastle, NSW
1st June 12     Coolangatta Hotel Coolangatta QLD
2nd June 12    Basement 243 Brisbane, QLD
5th June 12     DUO Music Exchange Shibuya, JAPAN
6TH June 12     Harajuku Astro Hall Tokyo, JAPAN
 For full list of nominees head to http://www.kerrang.com/blog/2012/05/and_the_nominees_are_2.html
http://tonightaliveofficial.com/
Comments
comments