Since 2007, Sydney's Resist The Thought have been carefully engraving their name into the Australian metal scene.
Thanks to a relentless touring ethos which found them forever on the road and sharing stages with the likes of Suicide Silence, The Acacia Strain and All Shall Perish, Resist The Thought garnered enough momentum to propel themselves overseas to Lambesis Studios in Escondido, CA to work with reputed producer Dan Castleman (As I Lay Dying, Impending Doom) on their debut album, Sovereignty.
The album boasts a collection of nine driving metal anthems; a cacophony of extreme riffing, rapid fire drumming and a relentless vocal attack. The full album and exclusive bonus DVD are due for release on May 18th 2012 through Skull and Bones Records/Shock Entertainment.
Check out the video for their new track 'Extermination' here!
To celebrate the release, the boys will hit the road with special guests Hallower this winter, spreading good cheer and brutal breakdowns to regional and capital cities alike.  Resist The Thought are blazing their own path and leaving a trail of ashes in their wake. Be sure to witness the flames when they scorch a venue near you!
Fetch Agency & Skull And Bones Present:
RESIST THE THOUGHT "SOVEREIGNTY" TOUR
With Special Guest HALLOWER
No pre-sales. Tickets available at the door.
May 18 -Newcastle – The Loft AA
May 19 –  Brisbane – The Loft AA
May 20 –  Gold Coast – Expressive Grounds AA
May 24 –  Gosford – Geewhizz 18+
May 25 –  St Ives – The Fitz AA
May 26 –  Sydney- Venom 18+
May 27 –  Wollongong – Unanderra Community Hall AA
May 29 –  Bendigo – Musicman Megastore AA
May 31 –  Ballarat – Karova Lounge 18+
June 1 –  Adelaide – Black Market 18+
June 2 –  Warrnambool – The Loft 18+
June 3 –  Geelong – The National Hotel AA
June 8 –  Perth – Rosemount Hotel 18+
June 9 – Leederville – YMCA HQ AA
Sovereignty is due for release on May 18th
via Skull & Bones Records/Shock Entertainment.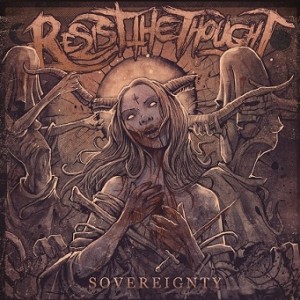 Comments
comments