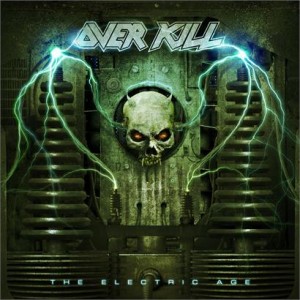 OVERKILL have revealed a behind the scenes video that outlines the recording process they used for their upcoming new record "The Electric Age."
Recorded at GEAR Studios, owned and operated by bassist D.D. Verni, the video outlines specific gear and techniques used and how it had shaped the bands raw unfiltered sound over the last few releases. View the video below…
OVERKILL will release "The Electric Age" due out on eOne Music March 27, 2012.
The record will be released in Europe on Nuclear Blast Records on March 30, 2012.
The band will tour the US this spring on their very own KILLFEST 2 this spring in support.
OVERKILL is also featured in the latest issue of Decibel Magazine, the band's legendary record "Years Of Decay" has been inducted into the Decibel Magazine Hall Of Fame.
OVERKILL is Bobby "Blitz" Ellsworth (vocals), D.D. Verni (Bass, Backing vocals), Derek "The Skull" Tailer (Rhythm guitar, Backing vocals), Dave Linsk (Lead guitar, Backing vocals) and Ron Lipnicki (Drums).
Comments
comments