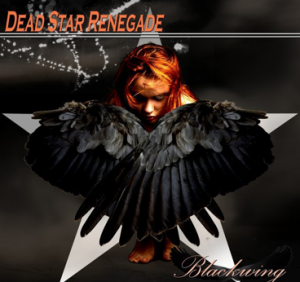 "Dead Star Renegade is the bastard son of a band started more than 15 years ago right out of high school. Believe us, it's a loooooooooooooong story.  We've played so many shows over that time I've lost count.  We've played to packed houses on some of the best stages in the country and we've played to nobody in some of the dingiest dives imaginable.  We've survived drug and alcohol abuse, infighting, out of controls egos, breakups and even mental breakdowns.  We play Rock and Roll… That is it. We love it, we always have and we always will.
Melbourne has one of the greatest LIVE music scenes in the world and Dead Star Renegade is proud to be part of it.  If you love LIVE music and you're lucky enough to be in Melbourne, come and experience Dead Star Renegade. Great times, great bars, great music, great city."  Bio courtesy of www.deadstarrenegade.com
Check out our interview below with the bands bass player, Tim Dobie and catch them at one of their upcoming Melbourne gigs!
Let's start with the basics first – what brought the band together and what is the inspiration behind the band name?
Well, the nucleus of the band started way back about 15 years ago when Jimmy, Jay and myself were playing together in a band called Kwijibo.  That band fizzled after a while and we all went on with other projects but always kept in touch.  Dead Star Renegade started when I heard some demos Jimmy had been putting together.  I had some of my own so we got to talking and decided we had something we both wanted to take a little further.  I'd done plenty of projects with Jay over the years and I knew he'd be up for it.  It has been great so far, kinda like getting the old team back together.  Our 2 guitarists Matt and Vik really inject some new blood into what we do.  It's a really strong unit these days.
As for the band name… I think we all grow up idolising those larger than life rock star, movie star types …especially the outlaws.  We love 'em even though they all end up dead.  Maybe we love 'em BECAUSE they all end up dead I dunno.  It's just a morbid fascination thing for me I guess. haha!
You have twenty seconds in an elevator to try and convince someone to listen to your music, what do you tell them?
I've just released a toxic gas into this elevator which enters your head via your ears and implodes your brain!  Here… quick! Put these headphones on. They are your only hope!
Can you introduce each member of your band and give us a rock "n" roll fact or myth about each of them?
Jimmy Van Zeno: Vocals.  Once swung on the lighting rig at gig tearing the bolts out of the roof and leaving it hanging precariously over our heads.  He continued singing as the concrete dust sparkled in his hair.
Jay Pizzey: Drums.  Over indulged and threw up on his own feet during the first song of our previous bands EP launch.  He didn't miss a beat!
Tim Dobie: Bass (me).  Once got nailed in the head by the headstock of a very sharp guitar during a particularly vigorous headbangin session.  I don't remember the rest of the gig but I'm pretty sure I didn't miss a beat haha!
Matt Owen: Guitar  Mmm… I haven't built up the courage to ask him yet but I think he might be part hobbit.  I'm sure I heard him whispering to his ring the other day.
Vik Kundra:  Guitar.  Vik's only been in the band a couple of weeks so I don't have much dirt on him yet… but it wont be long!
You have recently released your CD 'Blackwing',  how long did the process of writing and recording the songs take?
The songs were written over the course of about a year.  We probably went through about 20 or so songs to get to the point where we thought we had 10 strong enough to do an album with.  'The Serpent' was the only one that really had any tweaking done to it once we started the actual recording process.  Jimmy and I pretty much rewrote the entire vocal melody for the verses in the studio… I think he notched up around 250 takes getting it just how we wanted it.  He was pretty spent after that haha!
The entire recording process was about 12 days.  Jay spent 5 of those on drums and came away with a couple of chipped bones in his fingers and some pretty awesome bruises on his legs.  He's a trooper.
For those of us familiar with fellow Melbourne/Australian rockers Electric Mary, the name Ricki Rae should be familiar, who you have used to produce your album.  In appointing him as your producer, what instructions were delivered to him about the sound you were after?
well… you don't exactly instruct Ricki, you bow to his genius haha!  Nah, he's an awesome producer and we had a great time working together.  He kinda knew what we wanted by just coming down and watching us rehearse.  It's big, it's loud and thumping'.  The main thing he kept reiterating was that he wanted to capture us being us.  That's a big part of why we chose to work with him… he got where we were coming from right off the bat and we felt comfortable bouncing ideas off each other through the entire process.
In terms of your songwriting, what do you consider to be the most important ingredients that make up a Dead Star Renegade song?
I think everyone in the band comes from a slightly different place musically and because of that there are probably a few important elements to our songs.  We're fans of massive chorus's, interesting arrangements, guitar solos and big riffs.  We love a good key change and we have this habit of jumping into something that is seemingly unrelated to the previous bit of the song… Ricki coined the phrase "Frankenstein Music" to describe what we do. I think he was taking the piss but we kinda like the analogy.
Is the process of songwriting a whole of band affair, or are there a few key contributors?
Jimmy and I wrote all the songs on this album.  That's not to say the other guys didn't contribute because a huge amount of making those songs come to life is in the unique style and influence of the band.  We would come in to rehearsal with a song that in itself was pretty bare boned and the band would then flesh it out and make it into something worth listening to.  Just recently we have started collaborating a bit more on some new material and all the boys in the band are keen to contribute songs for the next album so we're really excited about what might come of that in the next couple of months.
What or who inspires/influences your music the most?
You know there is so much great music out there to choose from.  Rock and Roll has been around for a pretty long time now and each decade has something great to offer.  I find myself pulling influence from everything from Chuck Berry to Disturbed.  Hopefully what happens in our band is that we pluck influences out of different corners and create something that is more than the sum of it's parts.
Lyrically Jimmy and I both tend to dig into our slightly darker side I guess, we both have plenty of experience with obsession, addiction, frustration and all that fun stuff.  I find writing lyrics to be kind of cathartic… get the demons out in the songs so they don't haunt you in real life haha!
What bands did you grow up listening to and how did they help create the style of music that can now be heard throughout your album?
My two older brothers brought me up on a healthy dose of Zeppelin, Kiss, The Angels and The Police but my parents were pretty into Jazz. I loved all the Gene Krupa, Buddy Rich kinda stuff.  I also had an Uncle who gave me a bunch of Surf music when I was like 3 years old.  I had my own little plastic record player and I used to flog that stuff… I still have a 7″ single of Wipe Out in my cupboard at home.
The first Album I ever bought was Iron Maiden 'Number Of The Beast'.  I was in grade five… my mum was horrified when she saw the cover haha!  Around the same time I remember hearing Motley Crue "Shout At The Devil" and W.A.S.P. "F**k Like Beast" on the same day at a mates house and they blow my mind.  In my first year of High SchooI I discovered Van Halen and Ozzy Osbourne and there was no turning back.  So I was definitely a metal kid.
After High SchooI opened my mind to all sorts of other possibilities and got into all kinds of pop, grunge, dance, hip hop, you name it.  I thinking that period really helped my song writing.
As you can tell soon as you listen to the Album all those heavy rock influences really shape how we approach music but hopefully some of the other stuff leaks through now and then as well.
Having gone through the process of writing, recording and now releasing your CD, as well as playing live shows….I gotta ask, what's the most rewarding aspect of doing what you do with Dead Star Renegade?
I guess it's two fold.  On one hand as a teenager I used to listen to guys like Ozzy and Nikki Sixx and think man this guy has just reached into my head and plucked out my thoughts! Or how is he making me feel this awesome just by playing a piece of music!  So the biggest thrill for me is when some is turned on by our music.  If just one kid can sit back and feel even half what I felt listening to those guys I'll die happy haha!
The other part is playing Live… that special connection that you feel when the room is buzzing and everyone seems like they are feeling it as one… it's pretty special.
For those reading this who haven't yet had the pleasure, how would you describe 45 minutes spent at a Dead Star Renegade live show?
Well, I've never stood in the crowd at one of our shows obviously but HOPEFULLY they can spend 45min just getting lost in the whole thing.  Forgetting all the bullshit that's going on their lives and just sweat and move and take it all in.  I mean, that's what I do on stage so hopefully the people in the crowd can experience some of the same.
You hail from Melbourne, Australia, for those reading this in galaxies far, far away, what do you have to say about the rock scene from which you originate?
Right now it's really a great place to play in a rock and roll band.  We are constantly meeting great guys in hard working bands playing awesome music.  Bands like Electric Mary, Fastrack, Destroy She Said, Attack Of The Mannequins… there's heaps of em.  And the fans are just died hard loyalists who really throw there support behind you which is awesome.  Unfortunately I don't thing the general public realise what an awesome scene we really have. If you're into rock and roll but your not actively seeking out the music you're probably getting spoon feed a a bunch of recycled stuff on the radio.  We all acknowledge that there were some great bands rockin' stages in Australia throughout the later part of the last Century but you wouldn't even know there was a scene to speak of out there these days.  It's a shame cos there is some awesome stuff going on out there… you just have to look for it yourself.
Of the gigs you have played so far, is there one that stands out from amongst the rest?
Yeah probably when we launched our first single "Tommy Gun".  The crowd was just really supportive, pushing to the front, singing along and generally having a great time.  We really felt the love that night.  We even got asked to do an encore which was awesome but hilarious because we didn't have anything else to play! We ended up doing the single again which kinda went down well anyway I think.  Was a top night.
With 2011 already a few months down, here's a chance to gaze into your crystal ball.  In 2011, Dead Star Renegade will have:
1.  Played shows in QLD, NSW, SA, and TAS as well as reaching out into regional VIC a bit.
2.  Generated enough interest in 'Blackwing' to start planning a follow up album
3.  Made a few thousand people feel like coming to see Dead Star Renegade was well worth getting of the couch for!
Essential Information
From: Melbourne, Australia
Band Members: Jimmy VanZeno – Vocals, Matt 'Shorty' Owen – Guitar, Tim Dobie – Bass, Vik K – Guitar, Jay Pizzey – Drums
Website: www.deadstarrenegade.com
Latest Release: Blackwing – 2011
Comments
comments